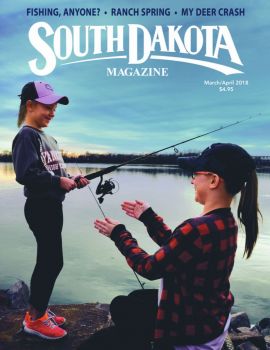 Subscriptions to South Dakota Magazine make great gifts!
Subscribe today — 1 year (6 issues) is just $25!

South Dakota Magazine Gift Subscription
In honor of Doctor's Day, please enjoy a one-year subscription to South Dakota Magazine courtesy of Avera!

If you already receive the magazine, we'll happily add a year on to your existing subscription.
To start your subscription, complete the form below by June 1, 2015. If you have any questions, please call 800-456-5117.
NOTE: all fields marked with a star (*) are required.