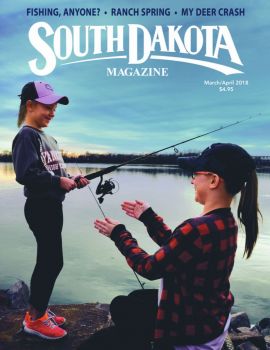 Subscriptions to South Dakota Magazine make great gifts!
Subscribe today — 1 year (6 issues) is just $25!

Groupon Subscription Activation
Thank you for purchasing a two-year subscription to South Dakota Magazine through Groupon!
To activate your subscription, complete the form below. If you purchased multiple subscriptions, please complete one form per subscription. All subscriptions begin with the Jan/Feb 2015 issue of South Dakota Magazine. If you have any questions, please call 800-456-5117.
NOTE: all fields marked with a star (*) are required.