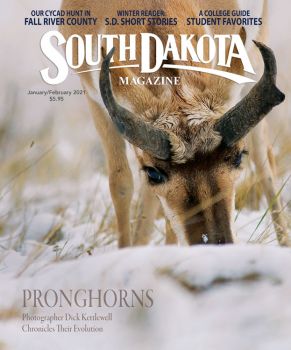 Subscriptions to South Dakota Magazine make great gifts!
Subscribe today — 1 year (6 issues) is just $25!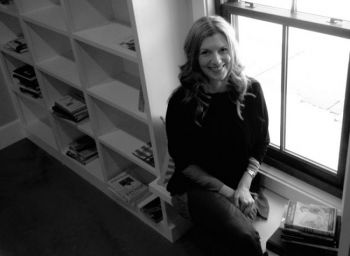 Meet Emily, Our Newest Staffer
Feb 10, 2014
If you called our office over Christmas time about your gift subscriptions, chances are you spoke with Emily VanDerhule. Lucky for us, we got her to stay for good. She'll be assisting with sales and marketing at the magazine. First task, answer these five tough questions:
1. What is your favorite South Dakota eatery?
I've been all over the state, but I have to say Tastee Treat here in Yankton. If someone else is buying, I really love Brule in Vermillion.
2. When living in Denver, what did you miss most about your home state?
Being near the river. I'm a river town kind of gal. I also missed the humidity.
3. What or who inspires you?
My immediate family; Ross, Brooke, Jeff, and Polly.
Reading anything by Charles Bukowski. His words really reach out and grab me. They kind of punch me in the face and shake me. Very powerful.
Art supplies. Anything in miniature.
Tape. All kinds.
4. How do you like to spend a frigid winter day?
In my living room, watching documentaries or listening to music while working on an art project. Watching out the windows for deer or wild turkey. Having some snacks.
5. What's on the top of your "South Dakota To-Do" list?
A zig-zag photography trip through the state with someone who knows it well and doesn't talk too much. Camping in the Badlands. Jumping in Lake Sylvan. Hiking around Camp Placerville. Spending a winter weekend out in the middle of Winner with my siblings.