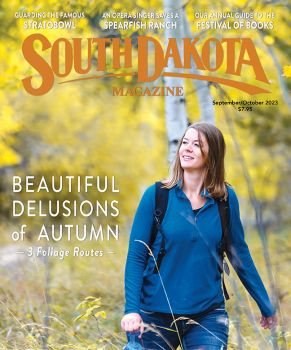 Subscriptions to South Dakota Magazine make great gifts!
Subscribe today — 1 year (6 issues) is just $29!

A Grand Entrance
May 25, 2023
By Christian Begeman
For the second year in a row, spring came late to the Northern Plains. Winter lingered through March and early April. In southeastern South Dakota, we had two days of almost 80 degrees, or "false spring" as we like to call it, then the cold winds began to blow again. When spring did break through in early May, it burst on the scene with flowers budding, trees leaving out and the cheerful sounds of returning songbirds.
Every spring, I like to chronicle the change of seasons in a journal style. It's fun to look back over the years and compare the dates of finding the first pasqueflowers and smelling the first plum brush blossoms on the breeze. It is also a great reminder of how spring is a truly wondrous time here in South Dakota.
---
April 8
While visiting relatives in Walworth County for Easter, I spotted many western meadowlarks in the countryside. A heavy snow had fallen a few days before, making the background of this photo white.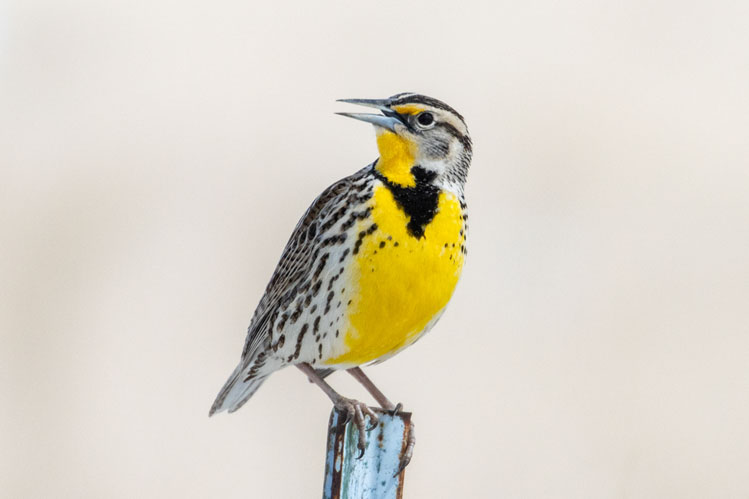 ---
April 9
Returning to Sioux Falls, I drove out of the snow line between Tulare and Wolsey along Highway 281 and saw thousands of sandhill cranes in the fields near Virgil in Beadle County.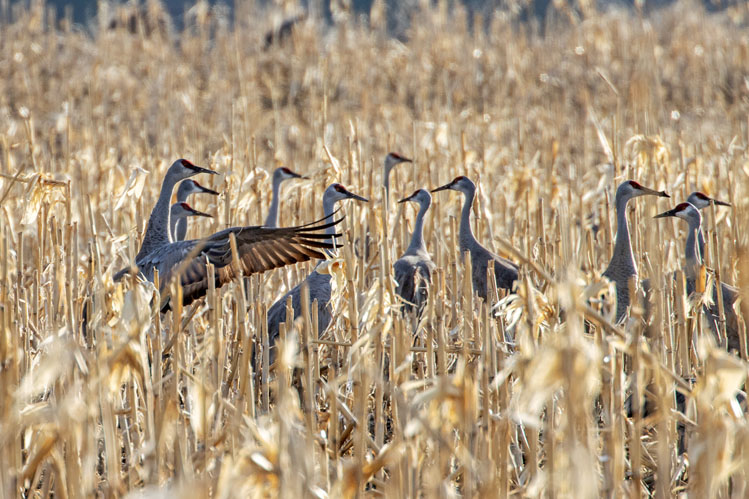 ---
April 10
Spring is a great time to spot bald eagles because they often follow the early waves of the waterfowl migration, picking off the weak and injured. I found this eagle in rural McCook County.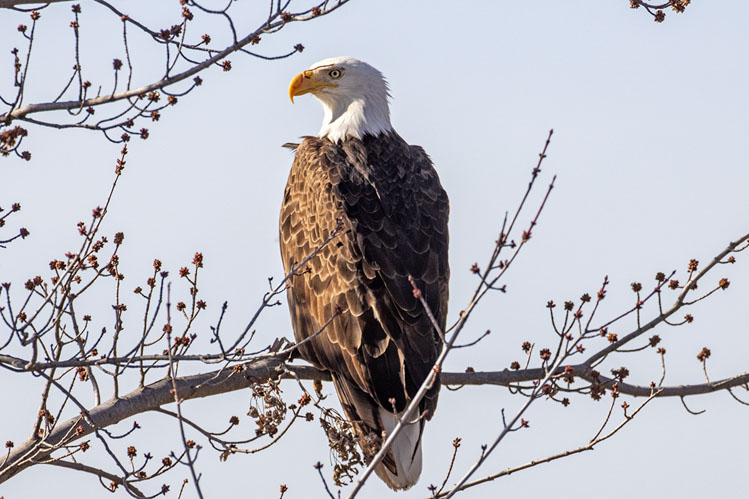 ---
April 14
The first small songbirds to appear included this male ruby-crowned kinglet found at Lake Herman State Park near Madison.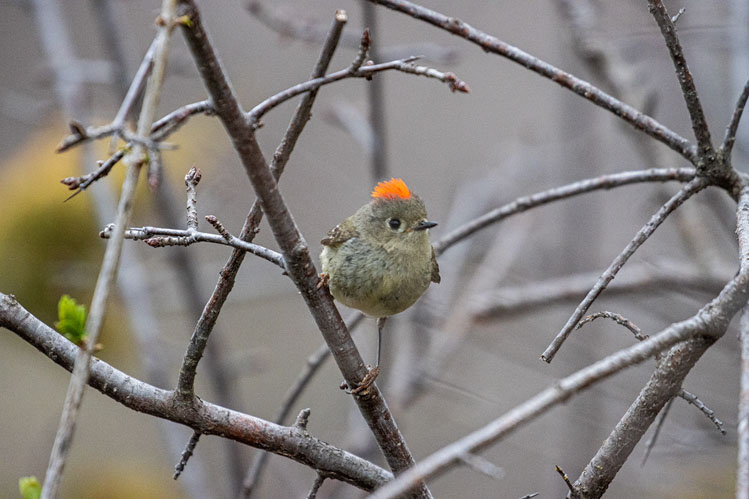 ---
April 17
The first pasqueflower of the season for me was found near Lake Hanson south of Alexandria.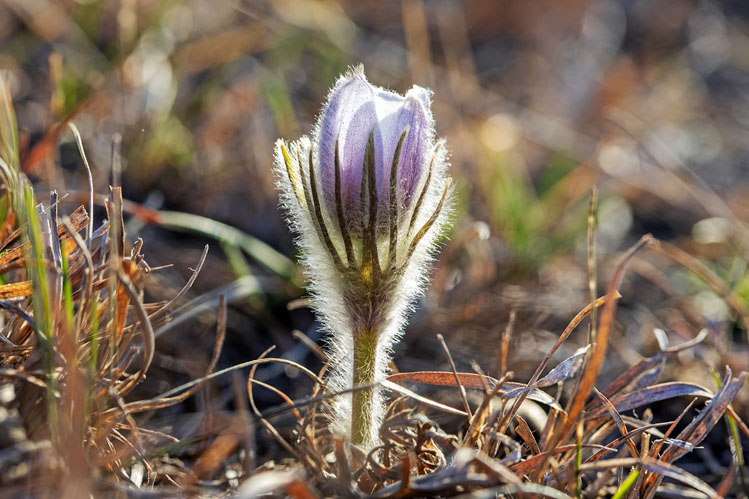 ---
April 24
My first butterfly of the season was soaking up the sun at Big Sioux Recreation Area near Brandon.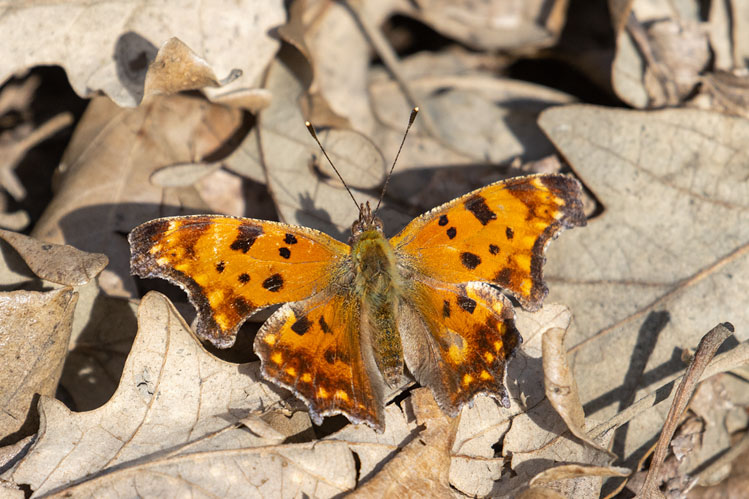 ---
April 30
Multiple days of strong wind buffeted the Plains states. Even though you can't see the wind, you can see its effects on this weeping willow in eastern Sioux Falls.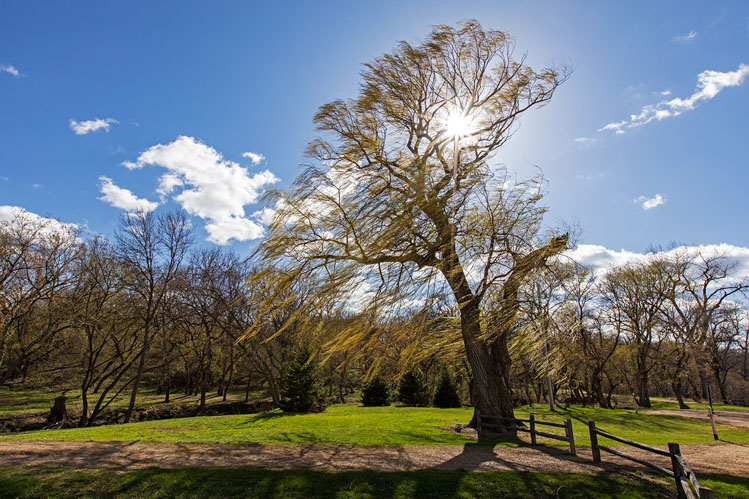 ---
May 1
One of the first magnolia blooms at Terrace Park in Sioux Falls.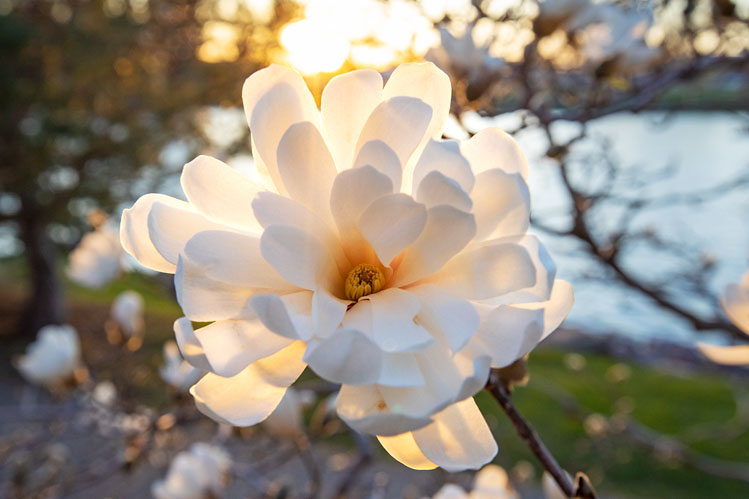 ---
May 2
A pasqueflower at sunset in rural Deuel County.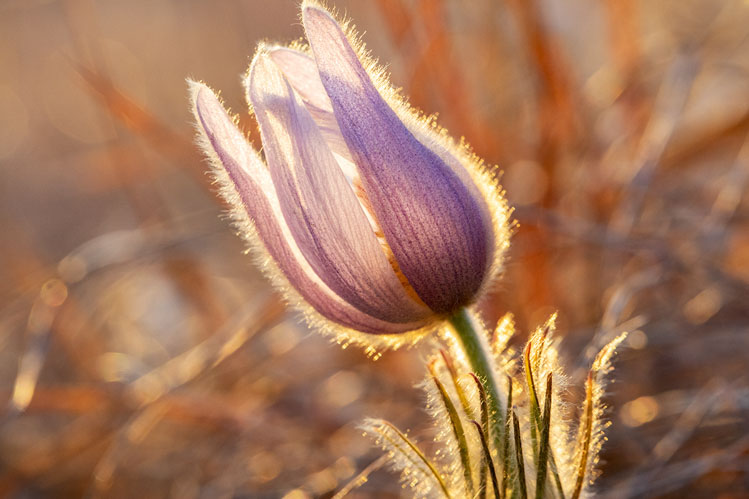 ---
May 3
The first blooming plum brush at Union Grove State Park attracted many pollinators, like this red admiral butterfly drinking early spring nectar.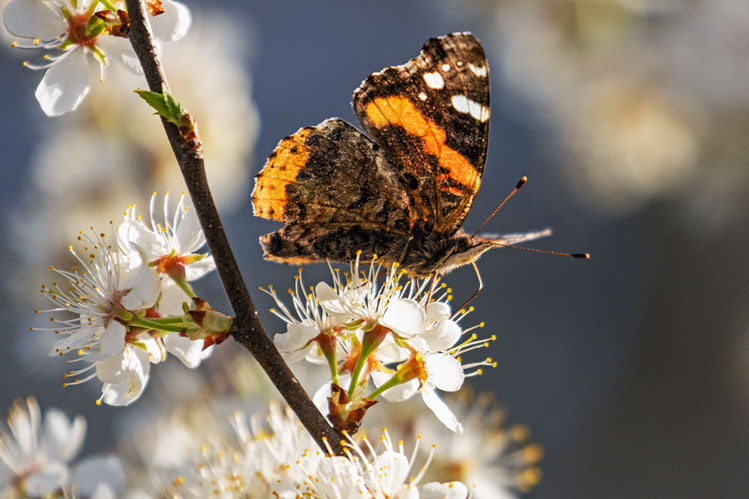 ---
May 6
Mist and light rain bedazzled this pasqueflower in the Coteau des Prairies of Grant County near Marvin.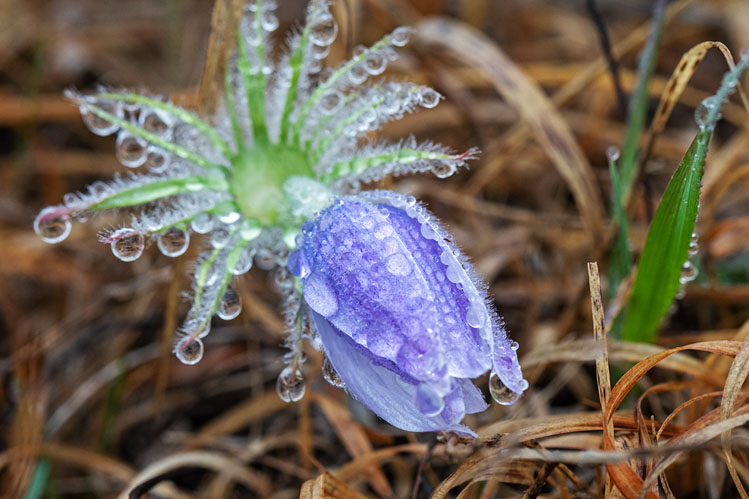 ---
May 7
A close-up of a Brooklyn magnolia flower bud found in central Sioux Falls.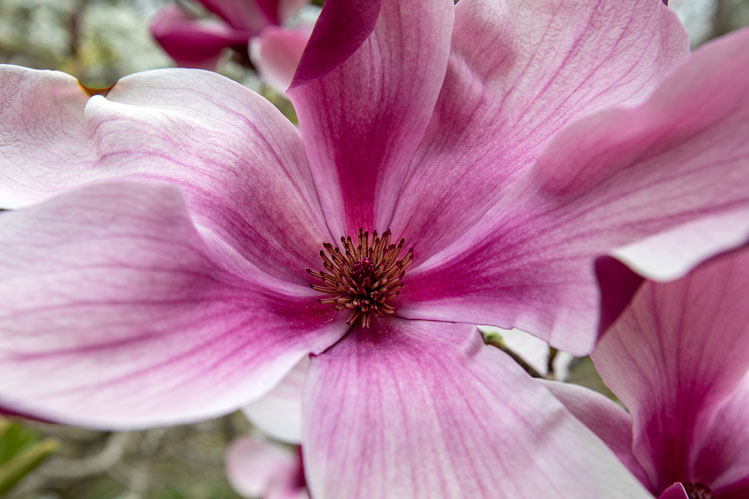 ---
May 9
Baltimore orioles (and allies) started appearing in numbers on this day. This one serenaded all who would listen at Palisades State Park near Garretson.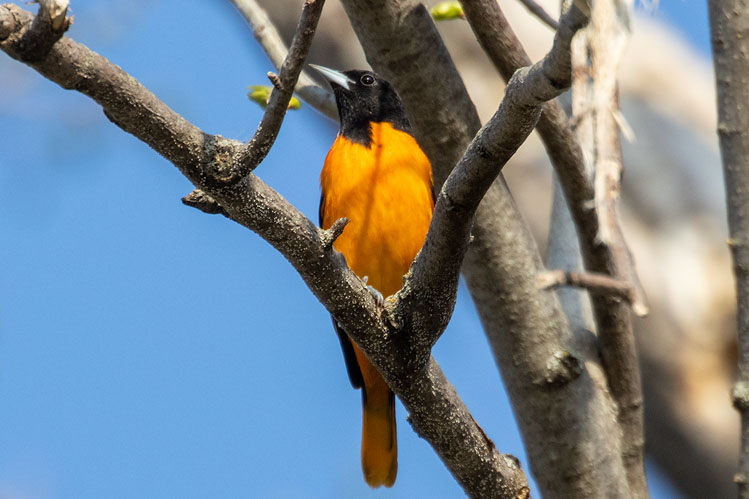 ---
May 10
A yellow warbler shows off his brilliant color in a thicket of blooming plum brush at the Big Sioux Recreation Area near Brandon.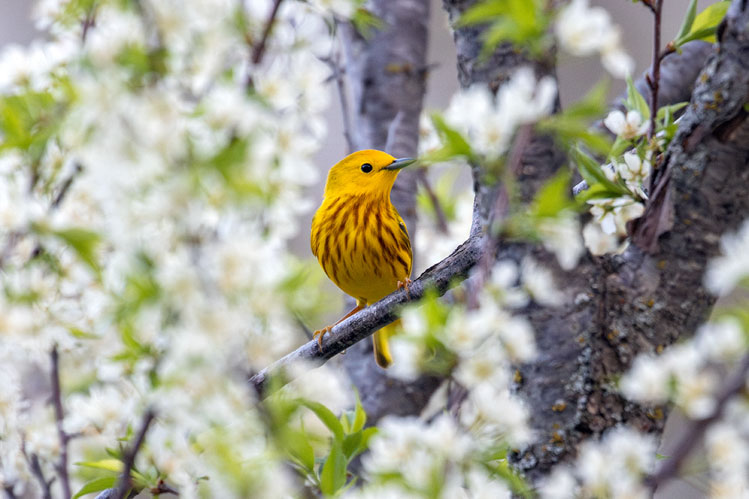 ---
May 11
While looking for more warblers at Palisades State Park, this rose-breasted grosbeak flew in and gave me "the look."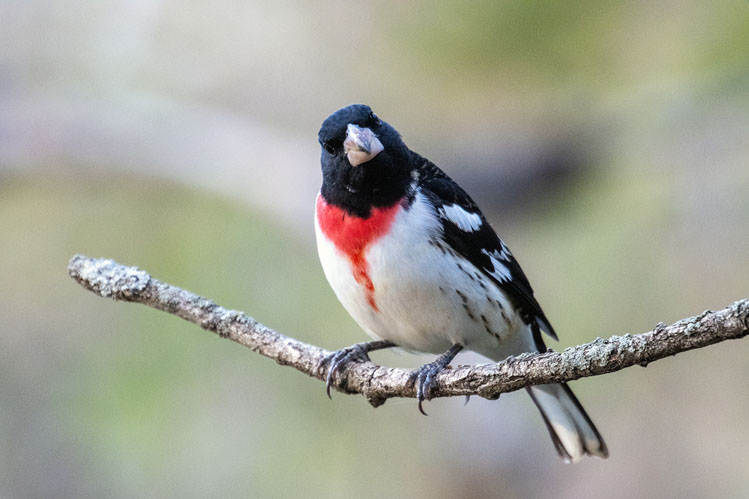 ---
May 12
Eastern red columbine was just beginning to bloom along the Sioux quartzite rock canyons of Palisades State Park.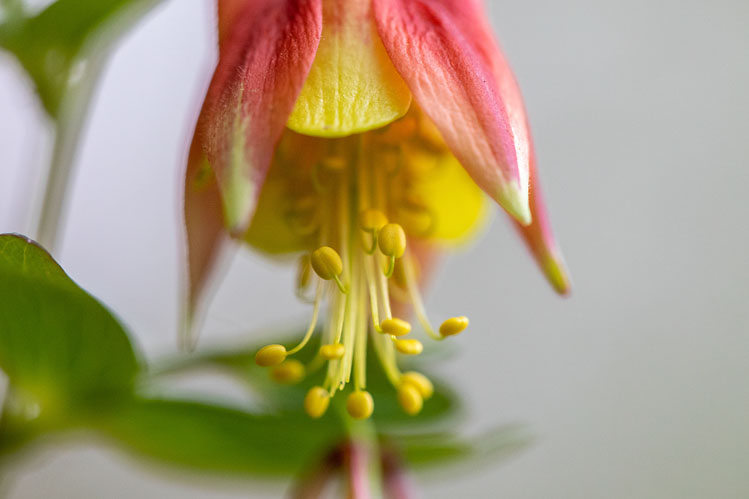 ---
May 13
This magnolia warbler, one of my very favorite warbler species, allowed me to take his portrait in a thick tree patch at Palisades State Park.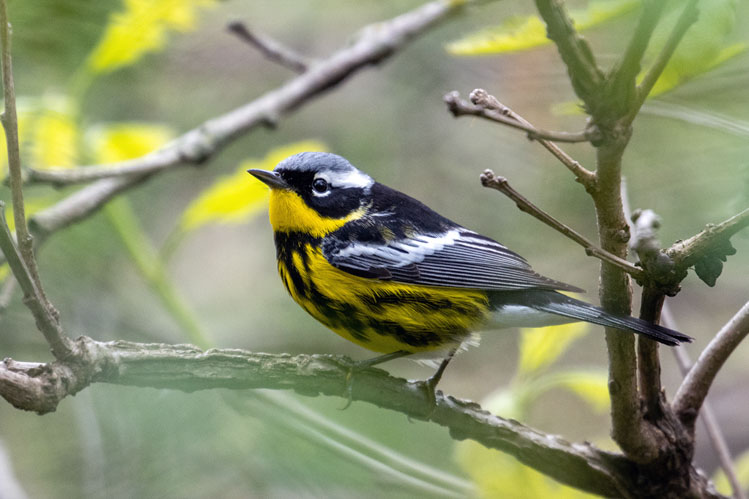 ---
May 17
Mallard ducklings under their mother's watchful eye found at Covell Lake in Sioux Falls are a sure sign that spring is here to stay.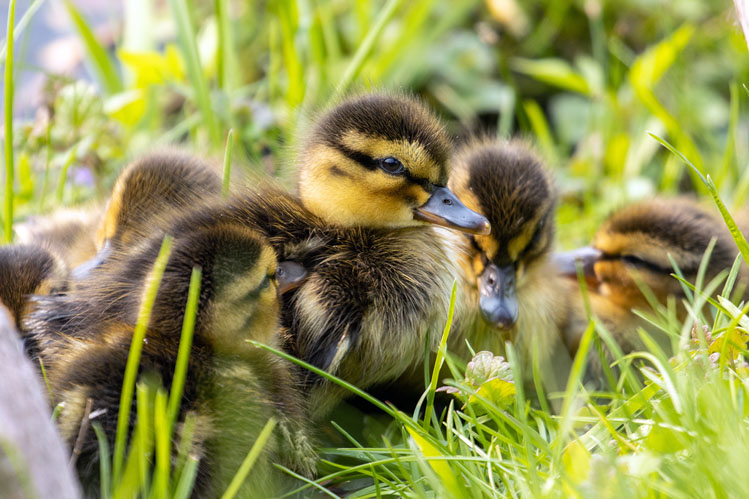 Christian Begeman grew up in Isabel and now lives in Sioux Falls. When he's not working at Midco he is often on the road photographing South Dakota's prettiest spots. Follow Begeman on his blog.