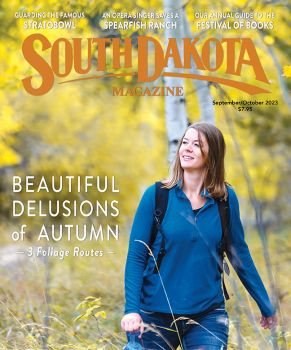 Subscriptions to South Dakota Magazine make great gifts!
Subscribe today — 1 year (6 issues) is just $29!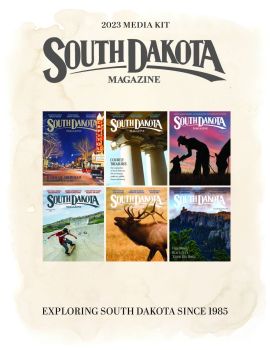 Advertise: Share Your Story With Our Readers
South Dakota Magazine is one of the Midwest's largest publications, with nearly 41,000 paid subscriptions and several thousand more newsstand sales — translating into more than 164,000 readers every issue.
We're proud of our huge readership, but we're even prouder of who's reading the magazine and why they read it. Our readers are people who care about their communities and this state. And their engagement with our magazine is deeply personal.
That makes South Dakota Magazine a unique and rewarding place to tell your story. We only look for advertising that complements our mission of exploring South Dakota. Consequently we have a readership that will welcome your message because they truly share your interest in South Dakota life.
More reasons to advertise with South Dakota Magazine:
Our circulation continues to grow (we have more "paid USPS" subscribers than any publication in South Dakota).
Our magazines are timeless, so they stay in the home for weeks, sometimes years, giving your ad an amazing shelf life.
Our staff strives to give South Dakota one of America's great magazines, and our advertisers share in the goodwill and loyal readership we've developed over the past 30-plus years of publishing.
Our ad costs "per thousand readers" are competitive with the region's large daily newspapers, and with the nation's top magazines yet advertisers receive a targeted readership of educated, active, middle and upper income people who share a common interest in South Dakota life and culture.
We look forward to working with you!