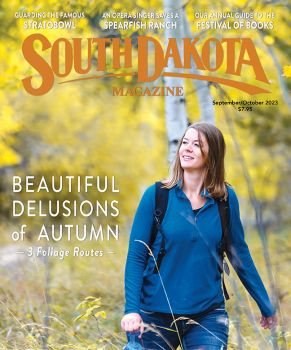 Subscriptions to South Dakota Magazine make great gifts!
Subscribe today — 1 year (6 issues) is just $29!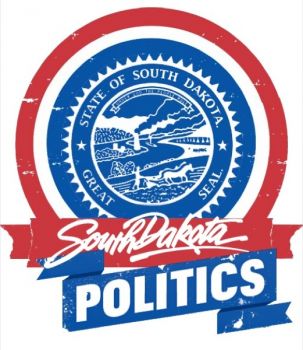 If We Could Just Talk...
Jan 8, 2014

We South Dakotans can create good laws, if we just talk to each other.
After discovering a neighbor's dog locked in a shed and starved to death, Shari Kosel of Lead got some fellow South Dakotans together and worked to toughen South Dakota's animal cruelty laws. Last winter, she and her group South Dakotans Fighting Animal Cruelty Together (SD FACT) got legislators to consider Senate Bill 171, a measure to make willful cruelty toward dogs, cats, and horses a Class 6 felony.
As Senate Bill 171 gained publicity, Kosel got a phone call. A man asked her if she was going to put him in jail for baiting his fish hook with a worm.
Crazier charges flew on the Web and in the press. Kosel was a front for the Humane Society of the United States, the bête noire of ag industry groups. Out-of-staters would use SB 171 to hamstring South Dakota agriculture.
Nutty talk prevailed, and a Senate committee killed SB 171.
But then a funny thing happened. Instead of talking about Kosel and SD FACT, some folks decided to talk with them. In August, state veterinarian Dustin Oedekoven invited Kosel and fellow campaigner Sara Parker of Sioux Falls to a face-to-face meeting with representatives of the Farm Bureau, Ag United, the Cattlemen's Association, the Stockgrowers Association, the Pork Producers... a big, scary array of the ag industry voices who had been saying those nutty things about Kosel's proposal last winter.
Kosel faced her political opponents and said she and her group are "not going to tell a farmer how to do his job." She said she just wants to protect animals from acts that any South Dakotan could agree are vicious, horrible crimes deserving serious punishment. And she said she and SD FACT really are South Dakotans, just like everyone else in that room.
The state vet listened. The ag lobby listened. And this week, Dr. Oedekoven announced that the folks at that August meeting have worked together to produce an animal cruelty bill that is just as tough as last year's SB 171 and possibly broader. An initial draft makes animal cruelty a Class 6 felony, expands the ban on dog fighting to prohibit training any animals to fight, and, just like Kosel's SB 171, protects agriculture, fishing, and other normal activities from prosecution under this proposed statute.
South Dakota is the only state that does not make animal cruelty a felony. North Dakota left us behind last year, upping its animal cruelty penalties while South Dakota's Legislature wallowed in wild innuendo and outright lies about the supporters of such penalties here.
If we end our embarrassing last-in-the-nation status on animal cruelty laws this session, it will be because Big Ag lobbyists Michael Held and Lorin Pankratz and other South Dakotans were able to step out from behind their propaganda, recognize Shari Kosel and her colleagues as fellow South Dakotans, and recognize their common interest in doing right by our four-legged friends.

Editor's Note: Cory Heidelberger is our political columnist from the left. For a right-wing perspective on politics, please look for columns by Dr. Ken Blanchard on this site.
Cory Allen Heidelberger writes the Madville Times political blog. He grew up on the shores of Lake Herman. He studied math and history at SDSU and information systems at DSU, and has taught math, English, speech, and French at high schools East and West River.