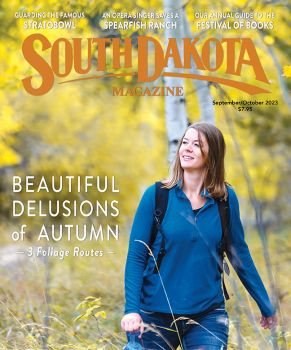 Subscriptions to South Dakota Magazine make great gifts!
Subscribe today — 1 year (6 issues) is just $29!

Anticipating a Garden Bounty
May 24, 2018
By Fran Hill
"Got your garden planted?"
This is the question that pops up seemingly everywhere I go. The short answer is no. I have purchased seedlings and seeds, but the garden has yet to be spaded or tilled. The years old stand of asparagus, relatively new planting of rhubarb, and some of my herbs are thriving, but in the annual planting beds my best crops are dandelions and pig weed.
The sporadically cold and rainy spring weather, along with other commitments, has kept me from digging my hands into the soil. Eventually, I will have several varieties of tomatoes and peppers, along with tomatillos, cucumbers, zucchini, green beans, peas, cabbage, spinach, lettuce, kale and some seasonal herbs. I am anxious to get it complete.
I will be equally as anxious for the first harvests. There is nothing better than serving up meals from the garden. Sliced, fresh tomatoes are always the most anticipated, but a quick sauté with zucchini is one of our favorite sides. Peperonata has also become a welcome addition to our meals. The colorful, sweet peppers and onions are wilted in a little oil and then simmered in a flavorful stock until tender. The dish pairs well with just about anything from the grill, and when peppers start rolling in, peperonata will definitely be on our plates.
---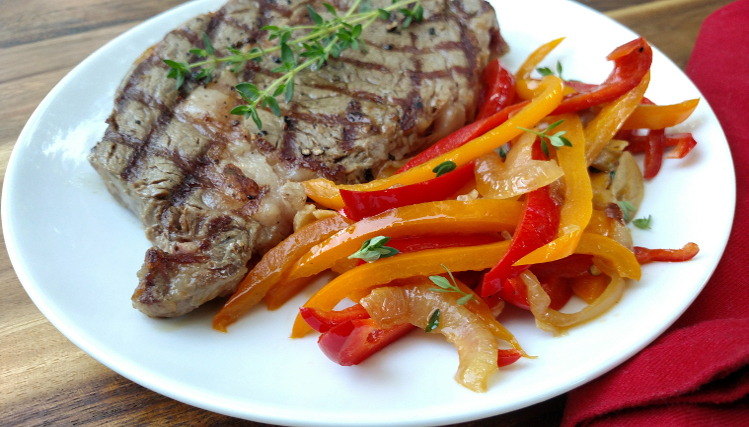 Peperonata is a blend of bell peppers and onions, gathered from the garden and simmered in oil and chicken stock.
Peperonata
(Adapted from Cooking Light)
1 tablespoon olive oil
1 1/2 cups yellow onion, thinly sliced
1 cup red bell pepper, sliced
1 cup yellow or orange bell pepper, sliced
1 tablespoon garlic, sliced
1 tablespoon fresh thyme, chopped
1 teaspoon anchovy paste
1/4 cup unsalted chicken stock
Heat oil in a large skillet over medium heat. Add onion and bell peppers, sauté briefly until beginning to wilt. Stir in garlic, thyme and anchovy paste. Stir in stock, scraping the pan to loosen any browned bits. Simmer briefly until peppers and onions are tender. (Serves 4.)
Fran Hill has been blogging about food at On My Plate since October of 2006. She, her husband and their three dogs ranch near Colome.