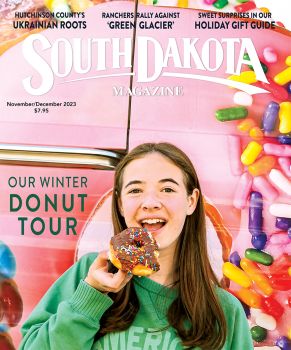 Subscriptions to South Dakota Magazine make great gifts!
Subscribe today — 1 year (6 issues) is just $29!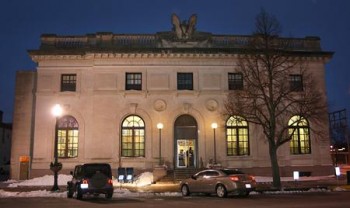 Post Office Deserting Downtowns
Mar 30, 2011
Nobody likes the USPS any better than the gang at South Dakota Magazine. Everything we write and photograph and design would be for naught if not for the post office's ability to get it from the printer to your mailbox.

And we sympathize that despite the tens of thousands of dollars we pay every year, USPS is still running a $7 billion deficit. Some say it may reach $238 billion within a decade.

Postal volume has dropped 13% just in the last couple of years, and it's obvious why. People are paying bills on line. They are texting grandpa rather than writing letters. And even many magazines are starting to deliver "pages" on the I-Pad.

But the need for an efficient, affordable, nationwide postal system will remain. And we don't think the USPS is helping the situation by closing its downtown facilities and moving to less accessible places. That's what's happening in Yankton, of course, where the postal officials decided to abandon their landmark 1903 post office in the middle of the business district and build in a far corner of town on a side street. Now, the USPS is doing the same in Aberdeen. Servicing and being accessible to the business community seems only smart. Instead, the USPS bean-counters think their customers will follow them anywhere. They don't seem to recognize that they have competitors. They need to be more accessible and provide even better service — not less service.

They do need to find efficiencies and savings. I think the five-day delivery suggestion may be inevitable — and is probably workable. But consolidating services on side streets, far away from most of your biggest customers, is about as smart as putting a McDonald's in a cow pasture. Your best customers will find it a pain to find you, and while they are searching they just might come across some better beef.