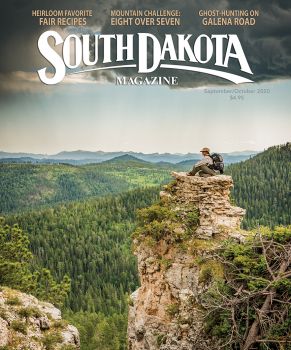 Subscriptions to South Dakota Magazine make great gifts!
Subscribe today — 1 year (6 issues) is just $25!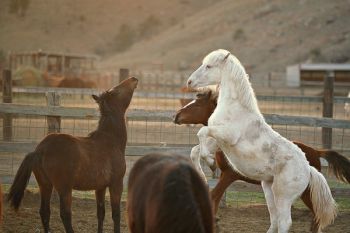 Black Hills Wild Horse Sanctuary
Apr 1, 2015
Deborah Johnson, Hot Springs, shared photos from the Black Hills Wild Horse Sanctuary. She visited last week for founder Dayton Hyde's 90th birthday celebration.
Hyde broke hundreds of mustangs in his years as a rancher, but part of him hated to rob the animals of their freedom. In 1988, Hyde left his Oregon ranch for a spread near Hot Springs and created the Black Hills Wild Horse Sanctuary. He began with 150 mustangs from the Bureau of Land Management roaming 8,300 acres. In 1992 Hyde added several thousand more acres by purchasing the neighboring Cox Ranch, which included the family headquarters along the Cheyenne River. As the sanctuary continued growing, the Cox homestead became visitor's center and gift shop. Today, about 600 wild horses roam Hyde's 11,000 acres in Fall River County.