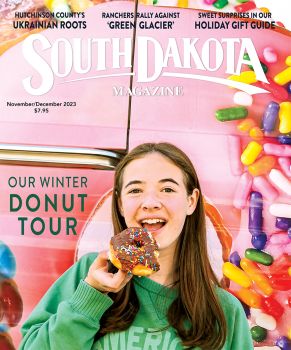 Subscriptions to South Dakota Magazine make great gifts!
Subscribe today — 1 year (6 issues) is just $29!

Contact South Dakota Magazine
Thank you for your interest in South Dakota Magazine. Call, send a letter, email or visit us — real people work here and we're real nice!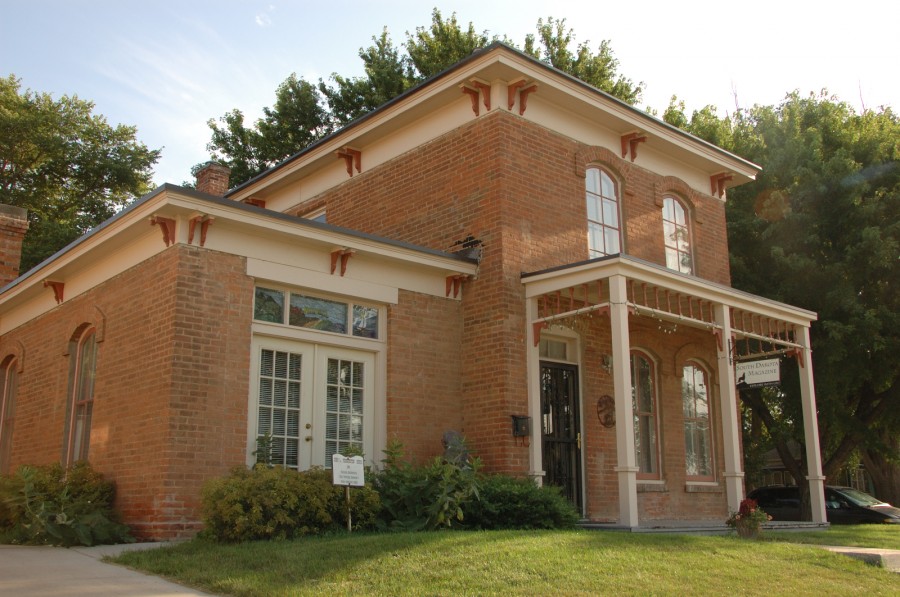 Our headquarters, the historic Pennington House, is located at 410 E 3rd Street in Yankton. Our office is open Monday-Friday, 8 a.m. - 5 p.m., Central time.

ADDRESS
410 E 3rd Street
Yankton, South Dakota 57078
Phone: 605-665-6655
Toll free: 800-456-5117

GENERAL INQUIRIES
Contact us
Looking for a story from the archives? Download our index.

SUBSCRIPTION INQUIRIES
Contact our Subscription Department
Change your address
Subscribe, renew or give a gift subscription

EDITORIAL INQUIRIES
Letter to the editor
Submit a story idea or photo
Submit an event

ADVERTISING INQUIRIES
Contact Hannah Schaefer
Request a Media Kit

WEBSITE INQUIRIES
Report a problem with our website
Request advertising information
Submit an event