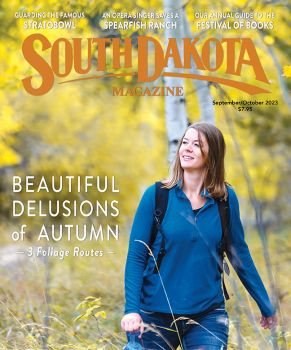 Subscriptions to South Dakota Magazine make great gifts!
Subscribe today — 1 year (6 issues) is just $29!

Fifty Years in South Dakota
Apr 9, 2013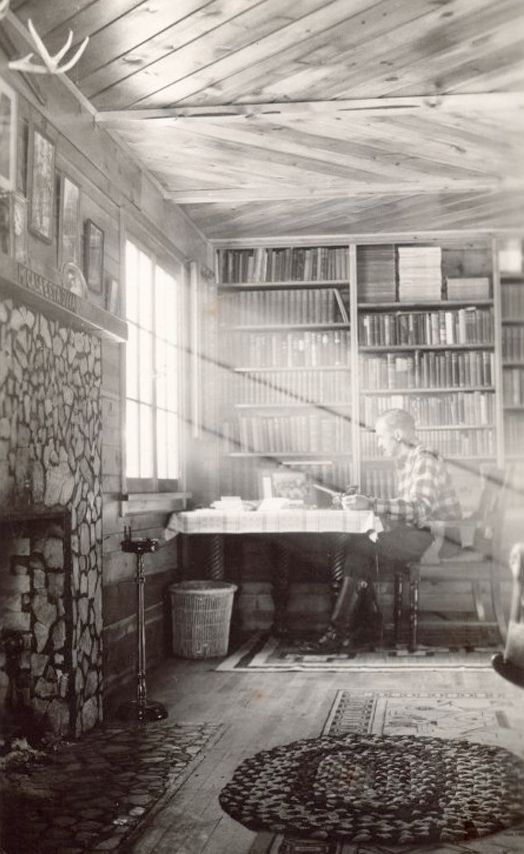 Light streams in on South Dakota poet Badger Clark at his home, the Badger Hole, in 1937. Dakota Discovery Museum photo.
Editor's Note: In honor of National Poetry Month, here are a few stanzas by Badger Clark, South Dakota's first poet laureate, on life in our fair state.
Fifty Years in South Dakota
We lack sophistication; our lives are all frustration,
We South Dakotans, so some writers say
According to those novels we mostly live in hovels
And all our days are dun and gray.
We flounder in futility, punch-drunk to imbecility
From dust and debt and drought and dying kine,
Aridity, frigidity — yet I, in my stupidity
Have lived here fifty years and like it fine.
I nearly froze my gizzard in one riproaring blizzard,
But that was in the year of Eighty-eight.
Thought I was never wealthy I've been absurdly healthy
Like nearly all people in the state.
If skies went dry and coppery, if fields got all grasshoppery,
That made the good years better when 'twas done,
And though my weak humanity slipped sometimes to profanity
I've lived here fifty years and think it's fun.
I wonder if the fellows who paint us all in yellows
Have heard the meadowlarks among the grass
Or seen the corn in tassel or climbed a granite castle
That stands on guard above a Black Hills pass.
We like a fat prosperity but there's a tougher verity
That roots us to the prairies and the Hills.
It's HOME to us, our motherland, dearer than any other land,
I've lived here fifty years, but yet that thrills.
It never is "verboten" for any South Dakotan
To laugh and talk as freely as he votes,
And if they haven't riches to carry in their breeches
They always carry laughter in their throats.
Our maidens sweet and willowy, our matrons good and pillowy,
Our boys and men look you in the eye
Make up a grand fraternity to do me till eternity.
I've lived here fifty years, and here I'll die.