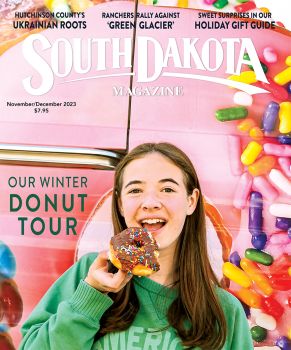 Subscriptions to South Dakota Magazine make great gifts!
Subscribe today — 1 year (6 issues) is just $29!

Ballin' in South Dakota
Mar 14, 2012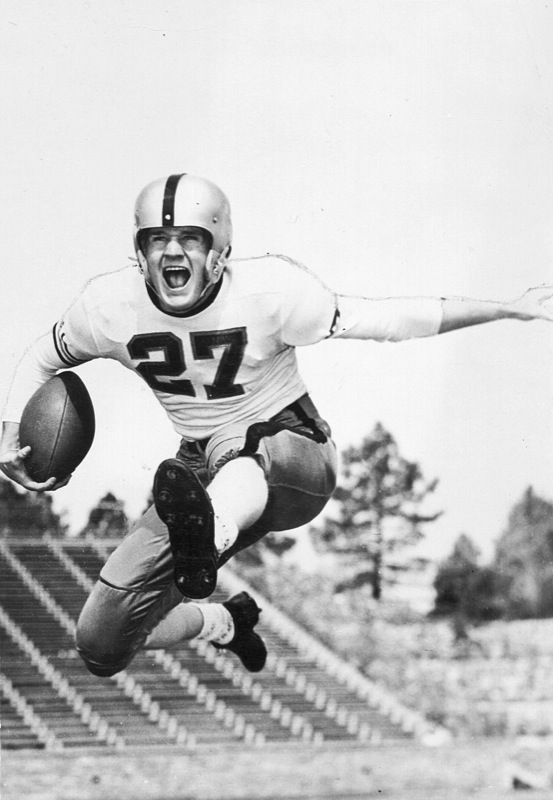 Carroll Hardy of Sturgis was one of South Dakota's noteworthy athletes.
This week I got my registration form for the annual history conference in Pierre. I've never attended, but this year's focus on our sports history looks especially interesting. Conferences like these love to focus on the political or economic aspects of our history, which are important. But cultural and social components like athletics are just as important, and sometimes overlooked.
One of the speakers is Mel Antonen, who grew up across the street from the baseball field in Lake Norden and became a national baseball writer. He's going to talk about how baseball games in Yankee Stadium and South Dakota are alike. I've heard the presentation before, and it's well worth hearing again. Not to steal his thunder, but he'll probably tell the story of covering Cal Ripken when he was going through contract negotiations in Baltimore. He ultimately decided to stay with the Orioles, and when Antonen asked why he turned down more money and bigger markets, Ripken said, "Mel, you just don't understand baseball in a small town."
South Dakota has a rich sports tradition. A few years back we asked longtime Yankton sports writer Hod Nielsen to compile a list of 12 of our greatest athletes. That's not to be read, "the 12 greatest athletes in South Dakota history." It's simply a list of impressive athletes that Nielsen saw during his decades of work for the Yankton Press & Dakotan.
He chose all-time greats like Billy Mills, the Pine Ridge native who won the 10,000-meter race at the 1964 Olympics. "Smokey Joe" Mendel briefly held the world record in the 100-meter-dash when he ran it in 9.5 seconds as a senior at Yankton College. Sturgis native Carroll Hardy made an impact on professional football, but he's probably best known as the only man ever to pinch-hit for the great Ted Williams.
And South Dakota's athletes continue to make history this week. The University of South Dakota women's basketball team is in the WNIT for the first time. They welcome Drake to the DakotaDome in Vermillion Thursday at 7 p.m. Also Thursday, South Dakota State University's men's team makes its first ever appearance in the NCAA tournament. The Jacks play Baylor at 6:30 p.m., on truTV. And SDSU's women, in the tournament for the fourth consecutive year, play Purdue Saturday at 12:30.
If you're near a television or radio, watch and listen. You might hear names we'll be talking about 50 years from now at another history conference.