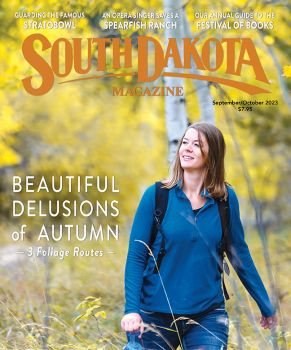 Subscriptions to South Dakota Magazine make great gifts!
Subscribe today — 1 year (6 issues) is just $29!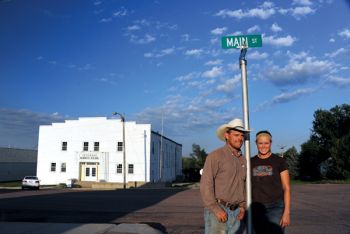 Best of the Web
Jan 13, 2016
Our January e-newsletter featured a look at the most popular stories on our website last year. It was such a great list that we thought we'd share it here too. (If you'd like to receive our free e-newsletter, click here to sign up!)
Favorite Town
Colombe's Colome — Named for a dashing and daring rancher, this Tripp County town still has cowboy attitude.


Most Watched Video
How Do You Say Sinai — Speaking South Dakotan is not always as straightforward as it might seem. South Dakota Magazine staff try pronouncing this tricky town name in Brookings County.


Most Popular Historic Article
The Verne Miller Story — Following the trail of a Beadle County sheriff turned gangster.


Most Viewed Photo Gallery
Abandoned, Not Forgotten — Dan Ray shares photos of the former St. Mary's convent and school south of Zell.


Favorite County
Tale of Two Paths — No matter what road you take, Gregory County is worth exploring.


Most Popular Hike
Up Close — The Crazy Horse Volksmarch gives hikers a unique view of the mountain carving in progress.


Favorite Food
Freeman's Savory Soup — Summer savory provides a subtle punch to a traditional German dish.

Most Popular Sport
Love for the Game — Six baseball lifers explain their passion for our national pastime.


Favorite Business
Brookings' Rhubarb King — Jan Sanderson has perfected his ruby-red crop one plant at a time for 35 years.


Most Popular Article
Welcome, Mr. President — Bernie Hunhoff's open letter to the president following news that Barack Obama would deliver Lake Area Tech's commencement address.