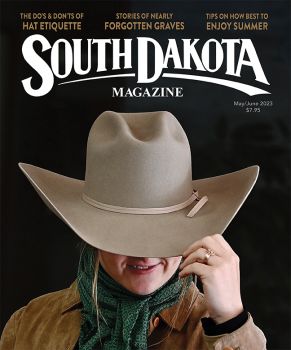 Subscriptions to South Dakota Magazine make great gifts!
Subscribe today — 1 year (6 issues) is just $29!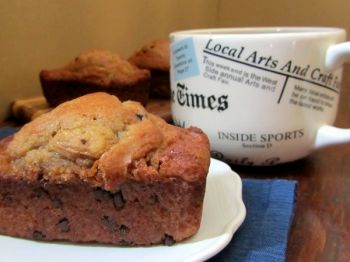 Distractions
Mar 19, 2015
Awhile back, I packed up my laptop and recipe notes and went to the area coffee shop to spend the afternoon. I planned to dig deep into the recesses of my mind and pull out some writing I had been thinking about. On the prairie there can be fairly long distances between locations, and during those drives I often compose entire blog posts in my mind. However, when I reach my destination, the urgency of the moment takes over with whatever errand or task needs to be accomplished, and "poof!" all those carefully considered words disappear, sometimes never to be heard from again.
On this particular day, I made the trip to the coffee shop and ordered my favorite dirty chai, purchased a thick slice of banana bread and settled in at a tall table next to an electric outlet (just in case). I pulled out my computer, my tattered notebooks, and recipes torn from magazines and stained with food and scribbles, and poised myself to begin some earnest work. But, for all of this prep, it wasn't meant to be. I was distracted.
The coffee shop was staffed by two lovely young girls. As in any small town where everyone knows or knows of everyone else, I knew who these sisters were. I know their mother. She and I attended school together way back in the day. We went our separate ways long ago, but in this era of social media, reconnected through Facebook. Witty banter has been thrown back and forth from post to post and page to page in that cyber world, and we even get together now and then to visit face to face (or IRL, as I think the kids say).
As I sat at that table and tried to rouse a story from my dense brain, I listened to those beautiful siblings work together. Unlike my sister and me at that age, there was no bickering and squabbling. They shared tasks, checked off to-dos during the downtimes, and courteously waited on customers. It was the exchanges with the customers that really caught my attention.
Starbucks may be sprouting up on every street corner in some areas, but the real coffee shop experience is fairly new to our rural area. And as with any rural area, many of the customers to a business are older, even elderly. I sat back and watched those young women patiently and helpfully explain the difference between a cappuccino and a latte time and time again. They asked about flavor preferences and offered menu suggestions. They made sure that each and every customer in this small town shop had the best coffee experience they could provide.
As silly as it may seem, it made me proud. Proud to be from a small town with incredible values. Proud to know this family. Proud to be a friend to a woman that despite many challenges had raised wonderful, productive, and most importantly, caring young women.
So, I sent that mother a text to praise her children, to let her know that they (and she) had done good. In a fashion typical to us, those texts quickly dissolved into silly banter, and of course, I didn't get any writing done. I did drink a delicious spiced chai tea spiked with the extra boost of a shot of espresso. And I ate a slice of wonderfully moist banana bread. So…here's a coffee shop-style Peanut Butter Banana Bread for you. And a hope that you, too, have a chance to be distracted by something wonderful.
---
Chocolate Chip Peanut Butter Banana Bread
(adapted from Cooking Light)
1 1/2 cup mashed ripe banana
1/3 cup plain yogurt (I have used honey Greek yogurt with good results.)
1/3 cup plain peanut butter
3 tablespoons unsalted butter, melted
2 eggs
1/2 cup sugar
1/2 cup packed brown sugar
2 cups flour
3/4 teaspoon baking soda
1/2 teaspoon salt
1/2 teaspoon cinnamon
1/2 cup mini chocolate chips
Preheat oven to 350F. Grease and flour loaf pans (mini or regular size).
Combine banana, yogurt, peanut butter, melted butter and eggs with mixer until well blended. Gradually beat in the sugars until light and fluffy.
In a separate bowl, mix flour, baking soda, salt, and cinnamon. Gradually add flour mixture to banana mixture. Beat just until blended. Fold in the mini chocolate chips.
Pour batter into prepared pans. Bake about 1 hour for regular loaf pans and about 30 minutes for mini loaf pans. Pick inserted in the center will come out clean when fully baked. (Makes 1 regular loaf or 8 mini loaves.)
Fran Hill has been blogging about food at On My Plate since October of 2006. She, her husband and their two dogs ranch near Colome.