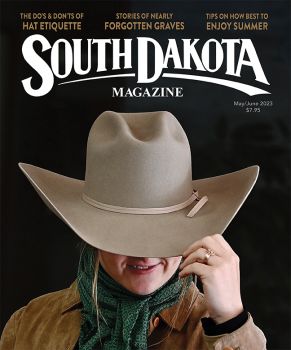 Subscriptions to South Dakota Magazine make great gifts!
Subscribe today — 1 year (6 issues) is just $29!

South Dakota 2013 College Guide
Selecting the college or university that best fits your future plans is one of life's most important decisions. Each of South Dakota's colleges and universities has its own emphasis — agriculture, the arts, engineering, computer technology — so there truly is something for everyone.
Use this guide to gauge which cutting-edge research opportunities pique your interest, then explore each college or university to discover more.

Click below to see our South Dakota Guide to Higher Education or look for it in the Jan/Feb issue of South Dakota Magazine.