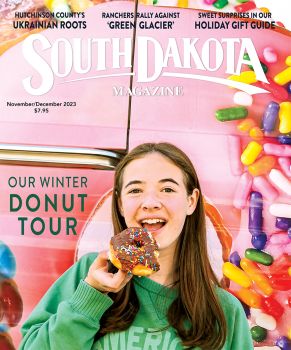 Subscriptions to South Dakota Magazine make great gifts!
Subscribe today — 1 year (6 issues) is just $29!

South Dakota 2014 College Guide
South Dakota is celebrating its 125th year. Many of our early successes can easily be traced to the higher education community.
The state's colleges, university and technical institutions have schooled future civic leaders, encouraged innovation and inspired students and graduates to seek success, not only for themselves but for this young state of South Dakota.
Every year, our young people — like the state as a whole — look to the education community to develop their individual abilities. Our 2014 College Guide features examples of how the schools are making a difference for students and for the state.

Click below to see our South Dakota Guide to Higher Education or look for it in the Jan/Feb issue of South Dakota Magazine.