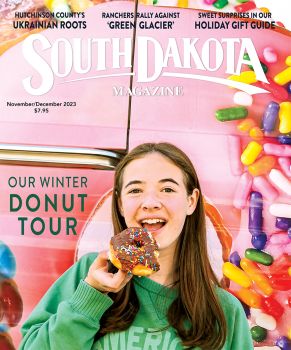 Subscriptions to South Dakota Magazine make great gifts!
Subscribe today — 1 year (6 issues) is just $29!

South Dakota 2018 College Guide
College campuses add a special vibrancy to their communities. That's why we asked South Dakota college, university and tech school students what they love most about their college community. Who's got the best slice of pizza? Where can you get a good cup of coffee for late night studying? We answer these questions and more in our 2018 College Guide.
Click here
to see our South Dakota Guide to Higher Education or look for it in the Jan/Feb issue of
South Dakota Magazine
.