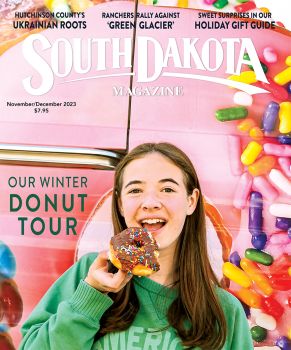 Subscriptions to South Dakota Magazine make great gifts!
Subscribe today — 1 year (6 issues) is just $29!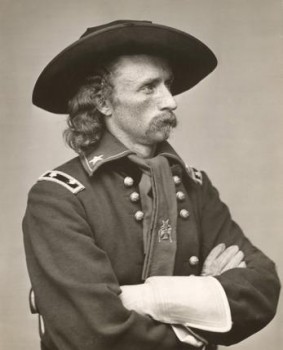 No Gold In Those Hills
May 5, 2011
By John Andrews
Sorry, treasure hunters. We're about to burst your bubble.

Our blog last week about the South Dakota guidebook written in the 1930s prompted a note from Custer, South Dakota photographer Paul Horsted. He's been trying to correct a myth that's been circulating ever since the book appeared.

Apparently the writer was told a tall tale about buried treasure. The story says that as Custer and his men were leaving the Black Hills following their 1874 expedition, they buried a large cache of arms, ammunition, gold and whiskey at their campsite where Box Elder Creek meets Bogus Jim Creek.

Horsted has done two books that retrace the Custer Expedition's trail, so he has spent hours digging through old accounts of the trip. He regularly receives inquiries about this stash because the story appears on numerous treasure hunting websites, and he's eager to set the record straight.

Here's why Horsted believes the story is garbage: "No one has ever been able to explain why Custer would bury anything. They were about to re-cross Indian territory and would want all their guns. Based on accounts, the whiskey was being consumed in large enough quantities that burying it would make no sense at this point. as they were heading home. There's no discussion in the accounts of enough gold being found to bury any of it due to weight. They had over 100 wagons to carry supplies, many of which would have been quite empty by this part of the expedition."

And here's what Horsted says really happened: "A wagon (possibly carrying a Gatling gun) and apparently some other wagons tipped over on a rough section of trail. The gun was recovered but parts of the wrecked carriage it was on may have been left behind. This somehow turned into 'buried guns' and then 'buried gold' and the rest over time. Great story, but there is absolutely no mention of anything like that in the 15 first-hand eyewitness accounts of this expedition which we have researched for our books. (If there was, I'd be out there looking myself!)"