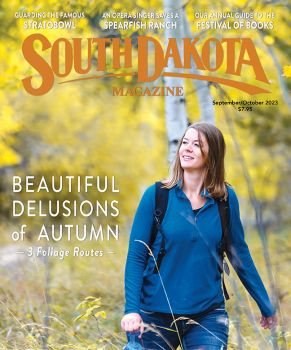 Subscriptions to South Dakota Magazine make great gifts!
Subscribe today — 1 year (6 issues) is just $29!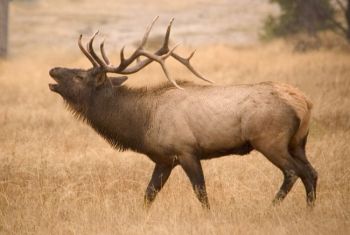 Nature's Buglers
Editor's Note: This story originally appeared in the Sept/Oct 2010 issue of South Dakota Magazine. To order a copy or to subscribe, call 800-456-5117.
Listen closely while in the Black Hills in September. Fall is the rut for South Dakota's elk herd, and as they shed the velvet from their massive antlers, bulls will be bugling for cows. One of the most distinctive sounds in nature, the call begins low and resonant, then rises to a high-pitched squeal.
South Dakota's elk population has recovered from the brink of extinction to become the largest in the country east of the Rocky Mountains. When Lewis and Clark paddled up the Missouri River 200 years ago, elk were so abundant that one of the first places they camped in present day South Dakota was known as Elk Point. The heavily wooded site was a runway for elk traveling between the Missouri and Big Sioux Rivers. But by 1900 hunters had thinned the American elk population from 10 milion to less than 100,000.
Rocky Mountain elk were captured and used to replenish herds. According to the South Dakota Game, Fish & Parks site, about 4,000 elk roam the Black Hills National Forest and the grasslands of Butte, Bennett and Gregory counties. A herd has also been established on the Lower Brule Reservation north of Chamberlain.