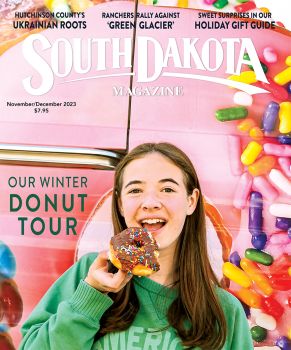 Subscriptions to South Dakota Magazine make great gifts!
Subscribe today — 1 year (6 issues) is just $29!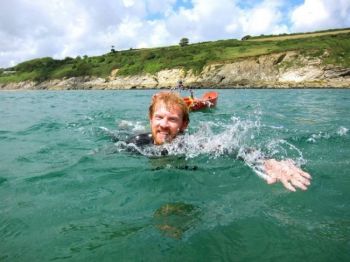 An Extreme Missouri River Challenge
Jul 25, 2012
An afternoon spent tubing, kayaking or water skiing on the Missouri River is adventure enough for most people, but England's Dave Cornthwaite isn't most people. He has skateboarded across Australia and sailed from Mexico to Honolulu, and now his adventuring is bringing him to South Dakota.
Cornthwaite's next expedition will take him from Chamberlain to St. Louis, Mo. via the Mighty Mo, swimming all the way. That's a thousand miles of paddling — 20 miles a day over 50 days. This stunt is one of 25 trips Cornthwaite plans to take using different forms of non-motorized transport.
All this swimming isn't done just for kicks, though. Dave's missions raise money for the AV Foundation, which provides drinking water and other support to East African communities and schools, and CoppaFeel, a British breast cancer awareness organization. He also hopes to educate along the way about environmental issues, the importance of getting involved, and the life-enriching joys of adventure.
Cedar Shore Resort in Oacoma will be hosting a welcoming event for Cornthwaite and his support team on August 9. You can also follow his exploits on Facebook, Twitter, or simply stand on the Missouri River shoreline and shout your encouragement as the red-headed Englishman swims by next month.