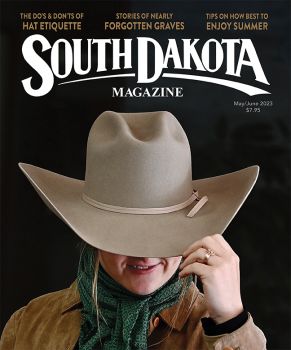 Subscriptions to South Dakota Magazine make great gifts!
Subscribe today — 1 year (6 issues) is just $29!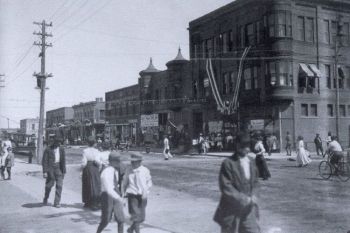 Fantle's: The Big Store
Aug 14, 2012
Everybody loves America's sweet downtowns. We love them in a Norman Rockwell way. They remind us that we once had the time and inclination to don a hat and jacket and stroll around, store to store, visiting neighbors and meeting newcomers.
Some of South Dakota's downtowns are in a revival stage. Mobridge, pop. 3,500 or so, has an amazing Main Street, complete with a movie theater, clothing stores, a top-notch eatery painted purple, an excellent library and other amenities. Rapid City's downtown was once considered off-limits to families after 5 p.m., but now it echoes with the laughter of children thanks to a visionary Main Street Square that attracts families and more than a dozen new shops that feature toys, outdoor gear, local foods, Native American art and even an English pub with appropriately-attired waitresses.
So downtowns aren't dead in South Dakota. And the funny thing is that the come-back cities are doing what the Fantle/Levinger family did a century ago. They make shopping fun.
The Fantle family came to Yankton in 1893 and opened what was then called "The Big Store." They suffered fires and setbacks, but they persevered well into the Wal-mart age because they loved their community and it showed.
In the 1930s, when nobody had any money, they served a two-cent lunch so nobody went hungry. They also featured 97-cent women's frocks.
They held Watermelon Days every summer. One year, they served 2,780 melons so Harold Levinger (who married a Fantle) figured 27,800 people showed up because he got 10 slices to the melon. I don't think he accounted for the kids who ate three or four slices each, but 27,800 sounded great at the Chamber of Commerce.
The Levingers and Fantles had a cafeteria, a stylish beauty salon, a big children's store and the first elevator to carry people between Sioux City and Sioux Falls.
And they had a monkey. Everybody remembers the monkey. Every farm kid who came to Yankton wanted to stop by Fantle's to pet the monkey.
Here's another thing the Fantles and Levingers did: every time their city needed something, they were among the first to put up cash. Other families were equally supportive — certainly the Danforths, who owned the bank and a lot of downtown property, and of course the Gurneys who had the nursery. The Danforths, Fantles and Gurneys each put up $25,000 cash in 1921 to construct the Meridian Bridge because local leaders had grown tired of waiting for the state of South Dakota to build one. That same bridge is the city's newest tourist attraction today, because it has been transformed into a pedestrian/biking trail.
After WWII, the Fantles gave 40 acres on the north edge of the city for a park. They did list some caveats. It had to have a pool for children, and it had to include a memorial to the soldiers who died in war. The park is a beloved place to Yanktonians today.
Many smaller retailers in the city also were generous with their time and money. And the employees of today's chain retailers and box stores that have followed — some might say supplanted — the Fantles and the smaller mom-and-pop stores — surely try to contribute. Some have become important civic leaders.
But a town needs the likes of the Fantles, Levingers, Danforths and Gurneys to really grow. That's as true today as it was in 1893. Rapid City and Mobridge have them. So does every other town in South Dakota.