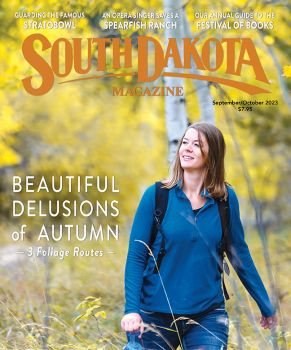 Subscriptions to South Dakota Magazine make great gifts!
Subscribe today — 1 year (6 issues) is just $29!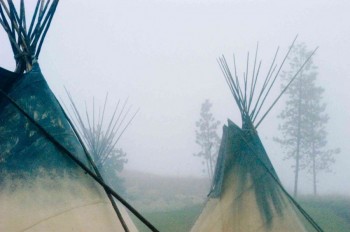 Putting Money Where Our Needs Are
Mar 19, 2014
Nine percent of our neighbors are American Indians. That's about 76,000 out of 845,000 South Dakotans. Lakota, Nakota and Dakota people make up 15.6 percent of our K-12 student population, almost 22,000 school-age kids out of about 141,000 total. That's a lot of residents and a lot of kids belonging to separate sovereign nations within our state borders.
Three actions by our Legislature this session suggest South Dakota isn't prioritizing the needs of the largest minority population in the state.
The Board of Regents studied the underrepresentation of American Indians on our public university campuses last year and came up with several proposals for addressing the unique challenges students face in navigating the very different worlds of reservation and university. Among the Regents' proposals was House Bill 1020, a plan to hire one full-time American Indian education outreach specialist to help tribal students and families across the state with the university admission process. That position would have cost $65,000. House Appropriations said no.
Later in the session, Senate Bill 127 proposed spending $500,000 on Teach for America, a Peace Corps-like program that currently places over 60 young teachers in South Dakota schools that have a hard time recruiting regular teachers. Teach for America has aimed at providing teachers for half of South Dakota's American Indian student population and two-thirds of that population on the reservations by 2015. Secretary of Education Melody Schopp testified at the beginning of the Legislative session that Teach for America fills a gap in American Indian education that the state can't fill any other way.
The Senate twice failed to get the two-thirds vote necessary to pass SB 127. The Joint Appropriations Committee then refused to renew last year's state commitment of $250,000 to Teach for America, leaving the program with no state support for its mission to educate American Indians.
The Legislature did provide funding for the Department of Tribal Relations. The Fiscal Year 2015 state budget that passed last week spends $619,017 on those relations. That's 0.015 percent of the $4.259-billion state budget.
The Department of Tribal Relations gets five full-time positions to do its work. That's 0.036 percent of the state's 13,947 full-time-equivalent workforce in FY 2015.
For perspective, South Dakota has about 73,000 veterans, a slightly smaller segment of our population than American Indians. The FY 2015 budget spends $1.66 million on veterans' benefits and services, including 67 full-time veterans service officer positions. (Six of those positions are tribal VSOs.)
By no means would I suggest the state should not dedicate resources to helping veterans with their unique problems. And by no means would I suggest that American Indians get no benefit from our general spending on schools, roads, and other services. But I would suggest that educating and improving relations with American Indians, the largest minority in our schools and our communities, warrants more dedicated budgetary effort … an effort the 2014 Legislature seemed unwilling to make.
Editor's Note: Cory Heidelberger is our political columnist from the left. For a right-wing perspective on politics, please look for columns by Dr. Ken Blanchard on this site.
Cory Allen Heidelberger writes the Madville Times political blog. He grew up on the shores of Lake Herman. He studied math and history at SDSU and information systems at DSU, and has taught math, English, speech, and French at high schools East and West River.