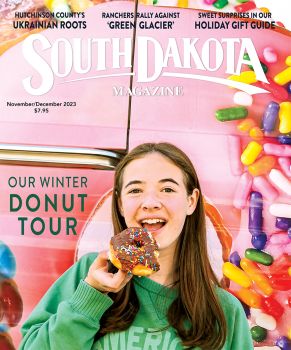 Subscriptions to South Dakota Magazine make great gifts!
Subscribe today — 1 year (6 issues) is just $29!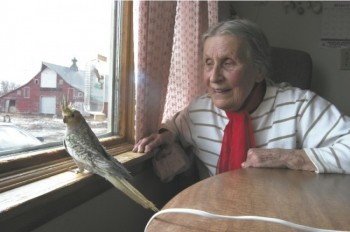 Love Letter From Grant County
Katharina Redlin was the widow of a German officer when Allied Troops occupied Munich in 1945. Already starving, she thought she would be assaulted and killed. Instead, the American troops persuaded her that she was safe and they delivered groceries for her and her child.
The U.S. troops told her she should come to the United States for a better life, but she needed a sponsor so she participated in a program that helped young women find sponsorships and possible husbands. The pretty brunette's photograph appeared in a St. Paul, Minn., newspaper and soon her Munich mailbox was overflowing. As she sorted the letters, she was charmed by a note from Alfred Redlin, a Summit, S.D., farmer who said he would build her a house and send her son to college.
They met at the New York harbor, where Alfred told her he'd rented two rooms and that she didn't have to marry him to stay in the U.S. They married in Dell Rapids on the way home to Summit. Alfred proved to be a loving husband, and the Norwegian farmer appreciated his German bride's good cooking. Katharina loved farm life, and especially enjoyed tending the Redlins' popular purebred Hereford herd. They had two children together and were married 46 years, together until Alfred's death in 1999.
Editor's Note: This story was taken from "Here We Are: A Sampling of South Dakotans", which originally appeared in the January/February 2010 issue of South Dakota Magazine. To order a copy or to subscribe, call us at 1-800-456-5117.