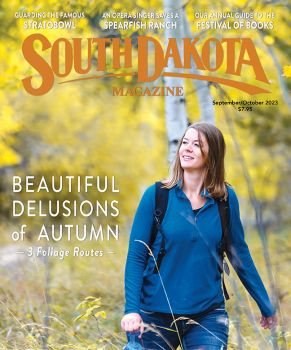 Subscriptions to South Dakota Magazine make great gifts!
Subscribe today — 1 year (6 issues) is just $29!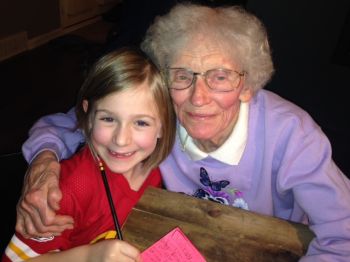 This Magazine's Roots
Jan 19, 2015
South Dakota Magazine turns 30 this year. You can trace its roots to 1985 when the first issue was published — or you might go back to January of 1921 when this lady was born.
She's Margaret Modde Hunhoff — born in Oto, Iowa. She and her family survived the Great Depression, and she began to write as a child. She came to South Dakota to study nursing at Mount Marty College in the 1940s, and married Bernard Hunhoff, a Utica farmer.
They had eight sons, and she continued to write poetry. She was guided by the great Adeline Jenny, for many years the poet laureate of South Dakota. She wrote about good times and hard times on the farm. She still writes a newspaper column for the local Observer.
Three of the eight —including Bernie, this magazine's founder — have worked extensively in journalism but they all agree that she's the writer in the family.
At her birthday party, a seven-year-old granddaughter Laura wrote a poem titled "Spring." It was all the present this 91-year-old Hunhoff matriarch needed to have a happy birthday.