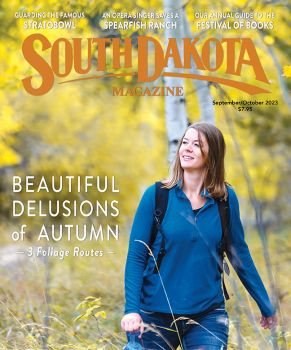 Subscriptions to South Dakota Magazine make great gifts!
Subscribe today — 1 year (6 issues) is just $29!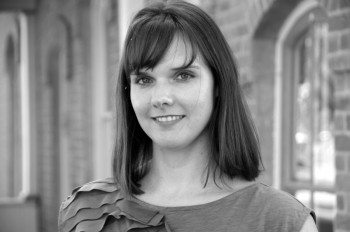 Different in Good Ways
Aug 19, 2011
Our purpose at South Dakota Magazine — and at www.southdakotamagazine.com — is to share our explorations of life in South Dakota. All of us who work at the magazine are true believers that our state is unique to the world.
We don't have the attitude that we're better than other states — but different in some interesting and exciting ways. Sometimes I fear that we run the risk of losing the traits that make us different as the world becomes more homogenized. But surely we can preserve our diversity if we decide to — and that must begin with recognizing the parts of our culture worth preserving.
Dad and mom started South Dakota Magazine when I was six years old. My brother, Chris, and I grew up traveling to visit wonderful South Dakotans like Gladys Pyle, Clyde Ice and Ben Reifel. We hardly knew there was a world outside South Dakota because dad never left the state.
So I went away to college at the University of Minnesota and even studied for a year in Italy, where I stayed with a host family. To get acquainted, I told them about my home in South Dakota. I described the farms and the Black Hills and the carving at Crazy Horse.
"Ah, Cavallo Pazzo!" said Gino, my host dad. Then he ran into his bedroom and returned with a book about Crazy Horse and the Old West, printed in Italian.
Wow, I thought. South Dakota is famous.
A few years later, I returned to South Dakota to work at the magazine. I'd lived in some cool places, but I'd also learned from my travels — both with my parents and faraway on my own — that South Dakota needn't take a back seat to any place in the world.
One of the things I like best about South Dakota is that every square inch doesn't appear to be "all bought up and sold," as a young lady from Vermillion told us once. We have places that seem almost undiscovered and untouched. A friend of mine recently bought an old brick railroad depot and converted it to an office for her business. That would have been unaffordable and impractical in many states and countries.
I lacked journalism experience when I returned to work at the magazine in 2002, but I did have an appreciation for South Dakota and an unending curiosity for the stories that tell us who we are as a people.
One of my favorite ways of exploring our state and people is through food. If you subscribe to the magazine, you probably know that I regularly write articles on South Dakota's food culture, and I'll extend that to my columns on this website too. Please email me with comments or ideas anytime at editor@southdakotamagazine.com.
Katie Hunhoff is an managing editor at South Dakota Magazine in Yankton and will be a regular columnist on www.southdakotamagazine.com.