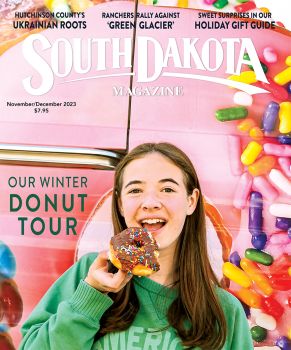 Subscriptions to South Dakota Magazine make great gifts!
Subscribe today — 1 year (6 issues) is just $29!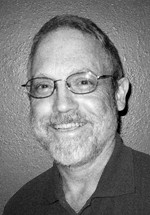 Making the Electoral College More Democratic
Oct 10, 2011
The way we choose a President is undemocratic. The Electoral College gives each state a number of electoral votes equal to the number of its senators and representatives. With one house seat, South Dakota gets three electoral votes. Next year, Texas will get 38. Most states allocate their electoral votes on a "winner take all" basis. Whichever candidate receives the largest percentage of popular votes in a state wins one hundred percent of the state's electoral votes.
I like this system just fine. It gives a lot more clout to less populous states and regions, like the one I live in. Without South Dakota, Bush loses in 2000. Without the Electoral College, Presidential candidates ignore South Dakota. Yes, it's undemocratic, but so are the United States Senate, the Bill of Rights and the Supreme Court. It put George W. Bush in the White House though more people voted for Al Gore. John Kerry nearly did the same to Bush four years later.
It has at least one serious disadvantage. In a close election, the outcome can ride on a fraction of a percent of the popular vote in a key state like Florida or Ohio. That's why the 2000 election was all but decided by the Supreme Court.
The National Popular Vote Bill is one proposed remedy. Each state that passes the NPV would award all of its electoral votes to the candidate who wins the most popular votes nationwide. It would go into effect in any state only if enough states pass it to ensure the popular vote winner a victory in the Electoral College.
This is too clever for any problem that it solves. The people of any state in which the NPV is in effect would no longer control that state's electoral votes. Mississippi could vote three to one for a Republican and see all of its votes awarded to a Democrat. The people of Washington D.C. might see all three of their electoral votes handed over to President-elect Marko Rubio. It is difficult to see why people in North or South Dakota would bother to vote at all.
There is a much simpler way to make the Electoral College more democratic, if that's what you want. Any state can abolish winner-take-all and distribute its electoral votes proportionally. In South Dakota, we could give one electoral vote to any ticket that gets at least a third of the popular vote. That would typically mean one each to candidates of the two major parties. The third vote goes to the statewide winner.
If enough states do this, popular vote winners would be Electoral College winners every time. No state would be forced to vote for a candidate who is opposed by a majority of its citizens. Of course, you could simply amend the Constitution to replace the Electoral College with the popular vote. Fortunately that is difficult. The amendment process is, thanks to God and James Madison, precisely designed to thwart the whims of simple minded busy bodies.
Dr. Ken Blanchard is a professor of Political Science at Northern State University and writes for the Aberdeen American News and the blog South Dakota Politics.