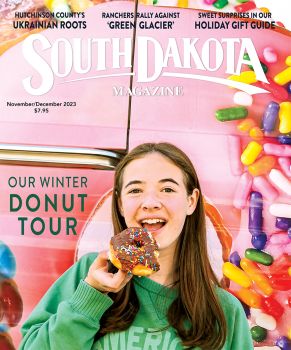 Subscriptions to South Dakota Magazine make great gifts!
Subscribe today — 1 year (6 issues) is just $29!

E-Newsletter Sign-up
Sign up for our monthly potpourri of South Dakota humor, trivia, recipes and travel!
Don't worry, we value our readers and friends too much to share or sell their information, so your email address is safe with us.
Monthly E-Newsletter