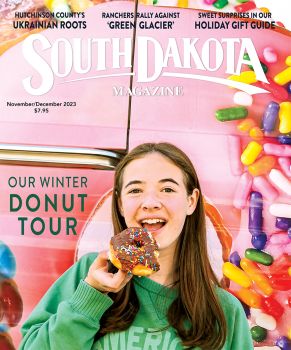 Subscriptions to South Dakota Magazine make great gifts!
Subscribe today — 1 year (6 issues) is just $29!

Making 'Scents'
The flowery fragrance of Jennifer Gilbertz's first bottle of perfume faded years ago, but its memory remains strong. She thought of that bottle, which her mother gave her at age 3 on their farm near White Lake, while she studied speech and theater at South Dakota State University, tourism at National American University and while she worked as a travel agent in Sioux Falls. "I was always sort of ho-humming what I did," Gilbertz recalls. "So finally I decided to look for schools that teach olfaction, perfume creation and chemistry."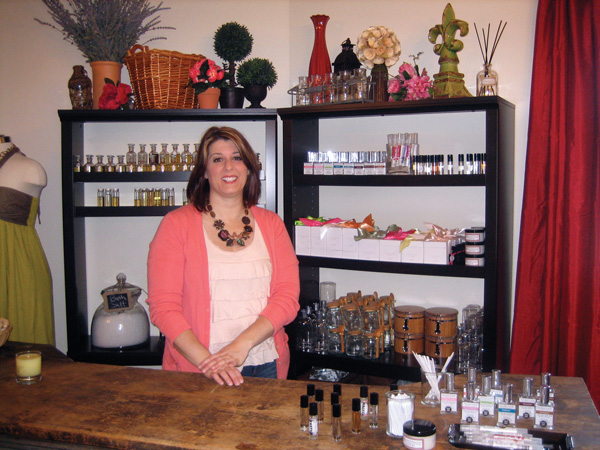 Jennifer Gilbertz studied in France for nearly a year before opening her Prairie Perfumery in Platte.
She found the International Superior Institute of Perfume, cosmetics and food aromas in Versailles, France, where she spent 11 months learning how to create perfumes and colognes. Today she puts her nose to the test at her business called The Prairie Perfumery and Boutique in Platte.
Creating perfume requires patience and persistence. "I start with two ingredients," she says. "I balance them and write everything down, because it's trial and error. I slowly add ingredients until I have a good base."
The possibilities are endless. Gilbertz chooses notes from several fragrance families and fine-tunes each perfume until it's finished about two weeks later.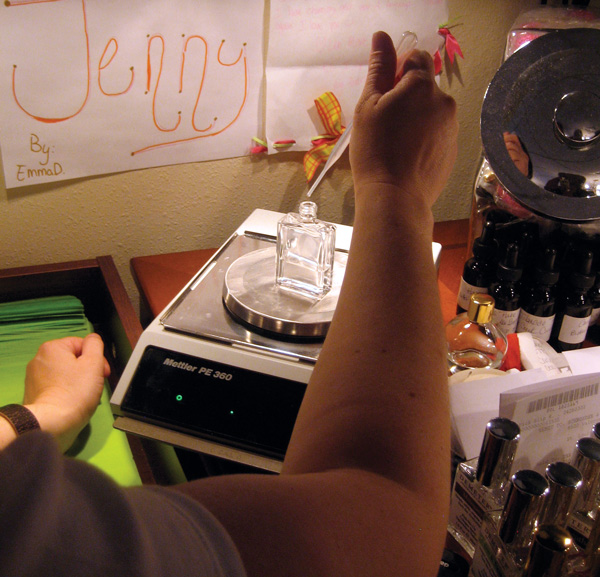 Chemicals are delicately balanced to create each fragrance.
In 2011, Gilbertz debuted a line of 53 fragrances developed over six years, many inspired by local places or aromas. She recruits Platte teenagers to sample each perfume and suggest names, which is a serious task. "A name can honestly break the fragrance," she says. "It could be the best fragrance in the world, but if it doesn't have the right name or the right packaging, it won't sell. Over 1,000 new fragrances roll out every year around the world, so it's critical. I've got a lot of competition."
Editor's Note: This story is revised from the September/October 2011 issue of South Dakota Magazine. To order a copy or to subscribe, call (800) 456-5117.