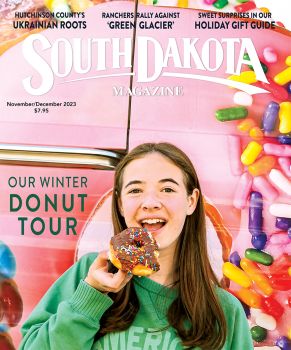 Subscriptions to South Dakota Magazine make great gifts!
Subscribe today — 1 year (6 issues) is just $29!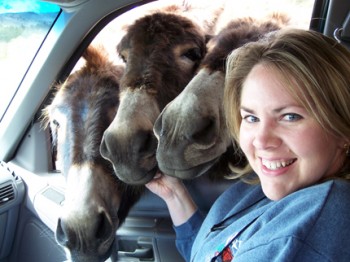 Could You Refuse The Burros?
May 18, 2011
Thousands of vacationing families have encountered the friendly pack of burros that lives along the Wildlife Loop in Custer State Park. It's become tradition to stop and feed them a treat, but while preparing our May/June 2011 issue's "Oughta Do" list for kids, we discovered the burros were never meant to be there and visitors really shouldn't feed them.

Of course we should have known not to give them food. There are signs posted throughout the park discouraging feeding any wildlife. Like most motorists, we assumed that meant the buffalo, bighorn sheep, and the other more dangerous creatures. But certainly not the affable burros.

However, when we called the park seeking more information, a ranger told us the burros are just as wild as any other animal that roams the Black Hills National Forest. She further reported that burros are not native to the Hills. Workers brought them to help haul materials while building roads and bridges, and to carry visitors up Harney Peak. When construction work was finished, the men turned the burros loose.

Nowadays, when you drive the Wildlife Loop, the fearless burros walk right up to your car. They'll even stick their heads in the window if they smell something good. And that could be anything. A burro once snatched a cough drop from a driver's hand.

Park rangers don't recommend visitors feed them, but they know it happens. And it probably always will. Very few people can say no to the world's cutest beggars.