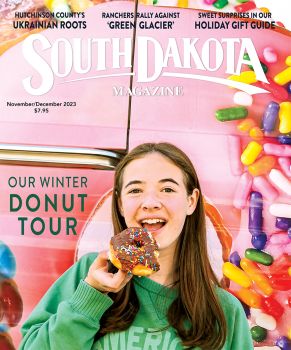 Subscriptions to South Dakota Magazine make great gifts!
Subscribe today — 1 year (6 issues) is just $29!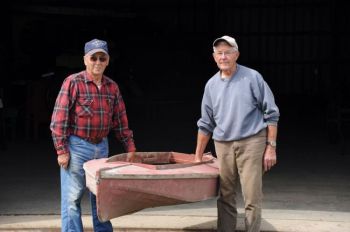 Save a Museum
Apr 1, 2013
By Bernie Hunhoff


Is there a national "Support Your Local Museum" Week?
I don't know, so I'll just say this today. Shame on you if you're not already doing it.
In our travels around South Dakota, we've come to believe that there is no group that works any harder for their communities than the ragtag little group of folks who try to protect, conserve and hoard our history and culture. And they do it with little or no pay, recognition or glory.
Somehow they just operate from an innate feeling (gut feeling, they would explain) that saving Jack Sully's revolver, Governor Mellette's winding stairway or Wild Bill Hickok's third gravestone is important to our future.
Not our past. Our future.
I thought of this on Saturday afternoon when my son, Chris, and I were driving to Valley Springs to buy an old snooker table. We were pulling a borrowed trailer that didn't have current license plates, so we thought it would be safer to drive the backroads so as not to infringe upon the workload of the already overburdened State Highway Patrol.
That placed us on 272nd Street through the no-longer-so-little city of Tea. The community now has 3,800 people. We were happy to see that the Tea Steak House is still going strong, and we also passed a sign pointing to the town's museum.
The median age in Tea might be the youngest in the Midwest, so it's particularly encouraging to see that the museum bug has bitten there. The Tea Historical Society will grow in importance with every passing year.
Here in Yankton, the local museum is working to restore the Mead Building on the historic state hospital campus where Jack McCall was hung in 1877. Historians are collecting tractors in Kimball and shoes in Webster, among many other things. On Wednesday of this week they'll meet in the Moody County Extension Building in Flandreau to talk about preserving country schools.
God, Family, Life, Death and Taxes come first. But beyond those priorities, preserving our stories should rank fairly high. And we're glad to see that it does in Tea and countless other South Dakota towns.