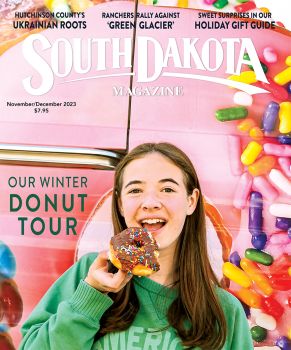 Subscriptions to South Dakota Magazine make great gifts!
Subscribe today — 1 year (6 issues) is just $29!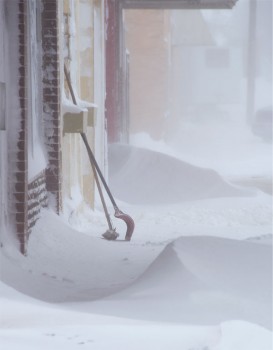 Sioux Falls Without a Shovel
Nov 21, 2011
One of my brothers recently moved with his wife to Sioux Falls to live in a townhouse on South Tomar Road, and I'm worried about him.
I went to see him last week and he showed me the beautiful home with its secret closets and cathedral ceilings. It is wonderful. But then he told me that "they" do all the yard work and scoop the sidewalks. He sold his snowblower and his shovels. He's even going to trade in his four-wheel drive SUV.
He's a tough guy. He once outran terrorists in Libya. He knows Judo (or Karate, I can't remember which). And he can shoot the eyes off a potato at 200 yards. But is he going to be prepared for January?
Surviving winter is all mental. We've learned that at South Dakota Magazine from the hardiest survivors of our state. You stockpile all the sweaters, gloves, boots, hand-warmers and hats that can be found. You have enough machinery to clear the airport, or you drink beer with someone who does. And you have access to a vehicle that looks like those contraptions in the Antarctica sci/fi movies.
Then you get it in your head that you can dig and drive your way out of whatever comes.
My favorite story (we've told it a 100 times, so just shut up and laugh) is about the North Dakota farmer who lived on the state line. One autumn, the state transportation department came to his door and told him he didn't live in North Dakota, according to a new survey just completed. "Your land is actually in South Dakota."
"That's good," he replied. "I don't think I could take another North Dakota winter."
That man had lost his mental edge. He was probably playing pinochle in a trailer in Texas by the following November.
Don't worry about my brother. "They'll" take care of his sidewalk, and we'll keep an eye out for him, too. But I sorta wish he would have moved to Nebraska if he's going to go soft.