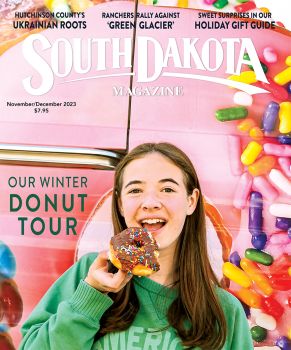 Subscriptions to South Dakota Magazine make great gifts!
Subscribe today — 1 year (6 issues) is just $29!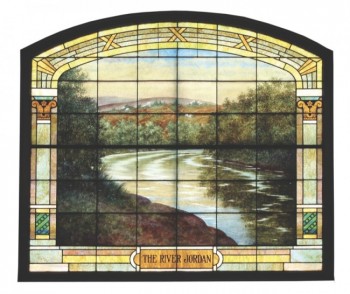 South Dakota Web Roundup
Jan 20, 2012
Watertown-based fans of Scottish poet Robert Burns will be celebrating his birthday this weekend with haggis, a traditional concoction containing sheep heart, liver, lungs and oatmeal, plus plenty of scotch to wash it down. Dempsey's Pub will be serving up the notorious Scottish dish as well as less controversial fare this Sunday, January 22 at their Robert Burns dinner. Call for reservations.
The South Dakota Oral History Center is digitizing and cataloguing its collection of nearly 6000 recordings, and posting a few of their findings to their blog. Clips they've shared include Leo Olson's tale of an encounter with Baby Face Nelson, a song by Rose Mae LaPointe of Rosebud, and Christmas in Buffalo Gap.
You may remember the short piece on South Dakota's stained glass scholar, Dr. Barbara Johnson, in our September/October issue. It was recently announced that Johnson and the colored glass she's found around South Dakota will be the subject of an hour-long South Dakota Public Broadcasting documentary, "History Through Stained Glass." Filming will take place in different locations around the state in 2012.
Reptile Gardens announced this week that South Dakota's favorite tortoise, the late Methuselah, will be memorialized in bronze. Matt Seney and Chris Cammack are creating a life-sized statue for the beloved Galapagos reptile, who died last summer at the age of 130.
Have you ever stood on Thomas Jefferson's head? Probably not. Few people are allowed the kind of access to Mount Rushmore that the National Park Service's new site provides. The NPS partnered with CyArk, the Center for Digital Documentation and Visualization and the Kacyra Family Foundation to digitally preserve the monument and allow remote viewers to view the memorial in ways you just can't do in person.