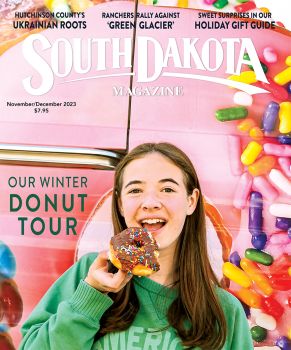 Subscriptions to South Dakota Magazine make great gifts!
Subscribe today — 1 year (6 issues) is just $29!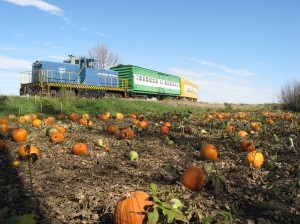 South Dakota Web Roundup
Sep 30, 2011
Here at South Dakota Magazine, we love to talk about what's going on around the state. Based on what we're seeing online, you do too. We'd like to highlight what's happening in the South Dakota portion of the web with a weekly roundup of different sites and blog posts worth sharing.
The official Photography Week in South Dakota wraps up this weekend (although isn't every week photography week in South Dakota?), so here's a short list of photo-ops past, present and future. The weather won't stay this lovely for long, so we recommend that even non-shutterbugs get outside to enjoy one of our four most beautiful seasons.
On Monday, the action at the Custer State Park Buffalo Roundup was intense. Chad Coppess posted the results of a buffalo-fence collision.
On a more serene note, Jay Heath took in the transition of seasons on Lake Alvin via kayak.
No mention of fall color is complete without a look at the foliage changes in Spearfish Canyon.
A wagon ride at to the local pumpkin patch is a great fall activity for families, but think how much fun it would be to take the train! Hobo Marlin's Pumpkin Train at Prairie Village near Madison will be running on October 8.
Fall is also the season for homecoming parades, football games, and of course, hot dogs. Fran of On My Plate celebrates these traditions with recipes for homemade ketchup and dill pickle relish.