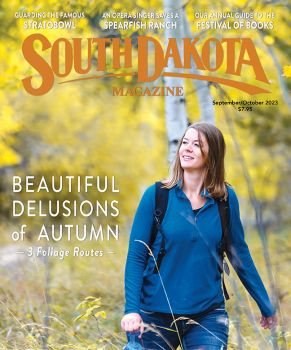 Subscriptions to South Dakota Magazine make great gifts!
Subscribe today — 1 year (6 issues) is just $29!

Zip Dip
Apr 27, 2017
By Fran Hill
Mother Nature treated us to a few​ warmer days, and that has made me anxious for patio weather. I look forward to coffee in the morning with the birds and lunch while watching the pups chase squirrels. However, my favorite patio events may be casual entertaining with friends.
A few cool beverages and a couple of snacks paired with interesting conversation always rejuvenate me. Bowls of chips and salsa and platters of cheese and crackers are good sustenance for our get-togethers, but fresh vegetables and dip are also a refreshing option.
My favorites are Dill Dip or a hearty hummus, but I recently added a new dip to my repertoire — Wasabi Pea Dip. Just like those famous crunchy snacks, this has a flavorful horseradish-like bite. Its creaminess depends on how much or how little you choose to process the ingredients. I prefer a little texture. Parsley and lime balance the sweetness of the peas and provide an overall zippiness.
I haven't met a vegetable that wasn't enhanced by dunking into a bowl of this bold green sauce, and it is so simple to whip up that my focus can remain with the companionship of my friends. Wasabi Pea Dip is a stress-free addition to spring and the coming summer.
---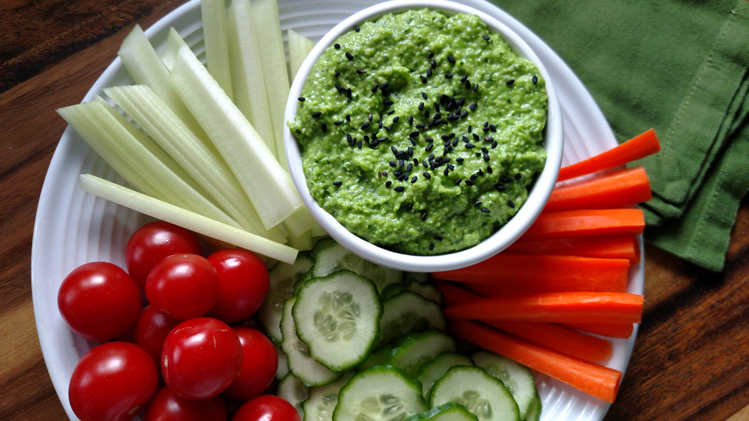 Pair wasabi with fresh garden peas for a zippy summer dip.
Wasabi Pea Dip
(adapted from Cooking Light)
2 cups frozen green peas, thawed
1/2 cup fresh flat-leaf parsley (because this is pulsed in the food processor, I use stems and leaves)
zest of one lime
juice of one lime
3/4 teaspoon kosher salt
1/2 teaspoon wasabi paste (more if you like more kick)
1/3 cup olive oil
1/2 teaspoon sesame seeds (I like the visual contrast of black sesame seeds, but regular work just as well.)
Place peas, parsley, zest, juice, salt and wasabi in the food processor. Pulse a few times to blend. Drizzle in the olive oil with the processor running until dip is desired consistency. Scrape down the sides as needed. Sprinkle with sesame seeds before serving. (Serves 8)
Fran Hill has been blogging about food at On My Plate since October of 2006. She, her husband and their three dogs ranch near Colome.