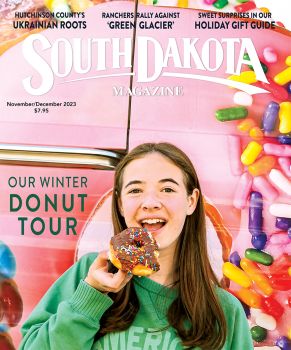 Subscriptions to South Dakota Magazine make great gifts!
Subscribe today — 1 year (6 issues) is just $29!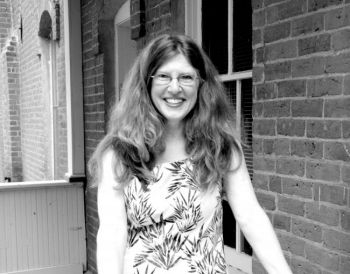 Watch for Mary in the Black Hills
Jun 16, 2014
The beautiful Black Hills of South Dakota are a fascinating part of South Dakota, but they are 350 miles away from our publishing offices in Yankton so for more than two decades we've relied on Spearfish writer Paul Higbee as our Black Hills editorial correspondent. We still make many trips West, but Paul is there always.
However, we've still struggled to provide full services to our advertisers in the Hills.
That is changing. We now have an "advertising correspondent" to join Paul. She is Mary Wickler Peterson of Rapid City. Mary is a longtime resident of Rapid, and she has considerable experience in advertising so she'll be a big help to our advertisers.
Mary isn't really new to some of our team. Before she moved out West, she worked with our publisher Bernie Hunhoff at a Yankton shopper and newspaper in the early 1980s (Mary must have been a grade schooler???) so this is a happy professional reunion for the two of them, and we're all looking forward to working with Mary. She is a longtime reader and fan of the magazine, and she has the enthusiasm for South Dakota that makes our "work" so much fun.
Thanks, Mary, for your willingness to work with us to give South Dakota the best magazine we possibly can.