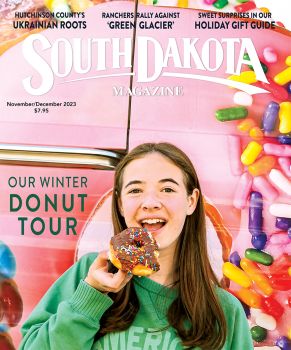 Subscriptions to South Dakota Magazine make great gifts!
Subscribe today — 1 year (6 issues) is just $29!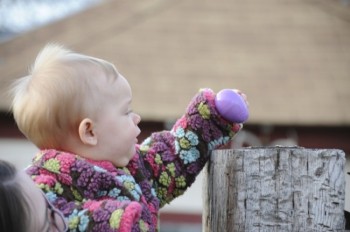 South Dakota Web Roundup
Mar 30, 2012

Maria Birch's recent post about coloring eggs with natural dyes reminded me of one of the great joys of childhood: that one Sunday a year when my young cousins and I were released into a relative's back yard to hunt for brightly colored eggs full of sweets. The weather back then generally wasn't as conducive to egg-hunting as it will be in 2012. Lucky kids — it's much easier to pick up eggs without mittens. Here's a few of the communities holding Easter egg hunts this year:
March 31
9 a.m. McKeague Field, Rapid City.
11:30 a.m. Bandit Baseball Field, Box Elder.
April 1
Noon. South Middle School, Rapid City.
1 p.m. Pierre Aquatic Center, Pierre.

April 3
5 p.m. Sanford Care Center and Prentis Park, Vermillion.
5 p.m. Wellness Center, SDSU, Brookings.
April 6
10 a.m. Yankton Mall, Yankton.
April 7
City Park, Avon.
10 a.m. State Veterans Home, Hot Springs.
10 a.m. Brandon Middle School, Brandon.
10 a.m. City Park, Spearfish.
April 8
1:30 p.m. Crystal Park, Miller.