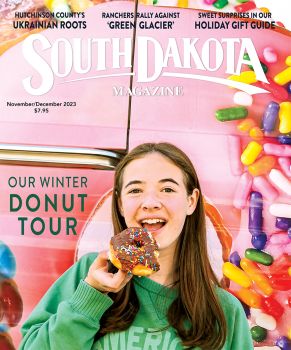 Subscriptions to South Dakota Magazine make great gifts!
Subscribe today — 1 year (6 issues) is just $29!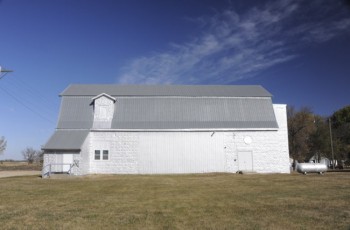 Yes, I Gambled for Gobblers
Nov 23, 2011
Tomorrow your homes will be filled with Thanksgiving smells: turkey roasting, gravy simmering, pies baking. You probably bought your Butterball at the grocery store weeks ago, but when I was a kid I don't think we ever purchased a bird until we'd played turkey bingo.
We briefly discussed turkey bingo, more commonly known as a "poultry party," a few weeks ago during an office meeting. Some staff members responded with quizzical looks. "You used to play bingo for meat?" their incredulous faces seemed to shout across the table. Well, yes I did. In fact I remember the old Lake Norden VFW Hall being packed to the gills with townspeople every fall for our annual poultry party. Young and old alike braved the pre-winter chill for one of our town's most anticipated traditions. It was a good night if you went home with a couple of turkeys and maybe a chicken or a ham.
Apparently the idea of poultry parties is unique to the Glacial Lakes region, which is my home country. We think of South Dakota as being a unique place within America, but there are also distinct cultural pockets within our borders. Each has its own food, terminology, activities and traditions. I'd never heard of "taverns" until I moved south. Back home, they were always barbecues. And earlier this fall my grandmother requested a recipe for kuchen, a dessert she's never made and rarely, if ever, sampled. That's probably what makes South Dakota so special.
For those unfamiliar with a small-town poultry party, it went like this: Each game cost you a quarter a card, so during the day you'd head uptown to the bank and get a roll of quarters. You needn't worry about supper, because the VFW Auxiliary always had barbecues (not taverns), pie and coffee. You'd grab a card or two, our local veterans would circle the building sliding quarters off the old wooden tables and into their apron pockets, and Morley Hauschildt's booming voice would start calling the numbers. There was always good natured grumbling and gentle ribbing when someone shouted "Bingo!": "I know where I'm going for supper Saturday night," or "You can't carry that many turkeys home. I'll take one." Sometimes we played late into the night, and the blue haze of cigarette smoke grew thicker as it hung in the air.
Of course some years we left the VFW Hall empty handed. Somehow, I don't recall it ever being a disappointment. Still, that bite of turkey on Thanksgiving Day tasted just a little better knowing you'd won it fair and square.