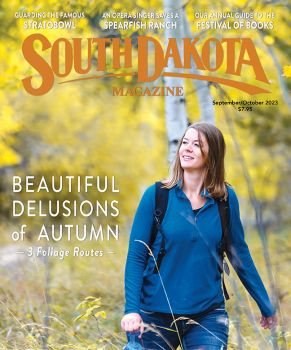 Subscriptions to South Dakota Magazine make great gifts!
Subscribe today — 1 year (6 issues) is just $29!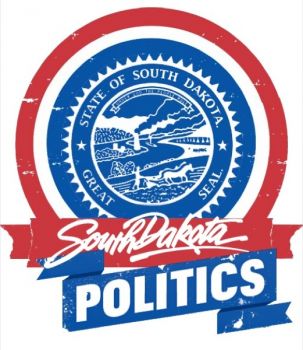 Three Initiatives on Tap
Sep 4, 2013
By Cory Allen Heidelberger


We're over a year away from the 2014 election. But South Dakota law requires anyone who wants to place an initiated measure on the ballot to do their work over a year ahead of time. 2014 initiators must get the attorney general's approval, file their papers with the secretary of state, and gather and submit the necessary signatures (15,855 this election cycle) by November 4, 2013.
With two months until that deadline, two initiative petition drives have launched, and a third could materialize. Let's see what workers have at stake in these measures.
The most publicized initiative so far is the South Dakota Democratic Party's push to raise South Dakota's minimum wage. That initiative would raise South Dakota's minimum wage from the federally mandated $7.25 an hour to $8.50 an hour. That's still short of the $16.75 an hour needed to meet the basic needs of a family of four in South Dakota. It's even shorter of the $21.72 our lowest paid workers would get if the minimum wage had kept up with productivity gains. But that 17% raise for fewer than 5% of South Dakota workers, plus cost-of-living adjustments starting in 2016, would be a step toward pairing South Dakota's "right to work" with an obligation to pay people what they deserve for their time and sweat.
The second petition certified and street-ready comes from a group of doctors who want to change South Dakota's health insurance law. The doctors' petition would crack health insurance networks open with an "any willing provider" law. Basically, you could go to any doctor in the state, and if that doctor's willing to take your insurance, your insurer has to make that doctor part of your network and cover your care.
South Dakota's major hospital organization says "any willing provider" raises costs. The specialty hospitals and others say it won't. AWP increases consumer choice, but only by taking away the choice insurers (including Medicaid!) have to do business with the hospitals they think provide the best, most cost-effective care. But in South Dakota, where the big insurers are also big hospitals, AWP may bust up some monopoly power, which may benefit working folks.
(Remember, we could avoid this whole complicated debate by replacing the entire system with a universal single-payer health system.)
The third initiative remains a twinkle in organizers' eyes. Representative Reverend Steve Hickey (R-9/Sioux Falls) has talked about capping payday loan interest rates at 36%. A similar measure that Montana voters passed overwhelmingly in 2010 shut down payday loan centers fast. Given the usurious harm these predatory lenders wreak on the working poor and military families, Rep. Rev. Hickey and I would be fine with that. However, according to the Secretary of State's election website, Rep. Rev. Hickey hasn't moved this anti-usury initiative past the LRC review stage.
If it reaches petition stage, the interest-rate cap would join the minimum-wage hike as clear protection for workers against capitalist exploitation. The insurance initiative is trickier: "any willing provider" promotes consumer choice and checks monopoly, but it's not clear whether it would make health care more affordable for workers.
But all three initiatives are significant issues with implications for South Dakota's workers. All three are worth discussing in an election. And we do love democracy. When folks come knocking this month and next, give them a listen, give them some questions, and give them your signature.

Editor's Note: Cory Heidelberger is our political columnist from the left. For a right-wing perspective on politics, please look for columns by Dr. Ken Blanchard every other Monday on this site.
Cory Allen Heidelberger writes the Madville Times political blog. He grew up on the shores of Lake Herman. He studied math and history at SDSU and information systems at DSU, and has taught math, English, speech, and French at high schools East and West River.