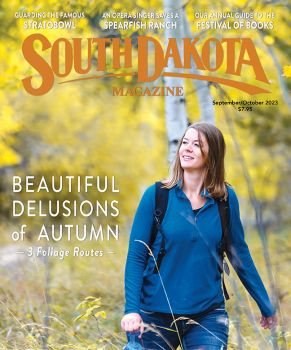 Subscriptions to South Dakota Magazine make great gifts!
Subscribe today — 1 year (6 issues) is just $29!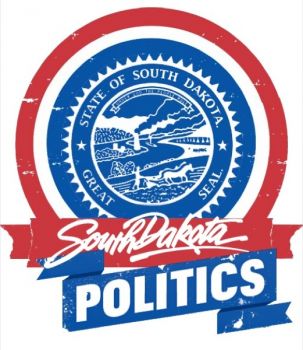 Raising Legislator Pay
Feb 18, 2015
Four bills increasing South Dakota's legislators' compensation — count 'em, four! HB 1145, HB 1149, HB 1150, and SB 170 — are sailing through the Legislature. The most direct, SB 170, would raise legislators' annual pay from $6,000 to $10,000.
Let me be clear: I support raising legislator pay. Our legislators work hard for some of the lowest legislator pay in the nation. They sacrifice family and work time to do thankless work in the glare of public scrutiny. Those conditions make legislative candidates scarce. Higher pay will help address that candidate shortage.
Republican Rep. Jim Bolin has made arguments like that to defend two of these bills. I make arguments like that to advocate higher teacher pay. The logical connection between our arguments seems obvious. Alas, that logical connection seems to escape our legislators, who have proposed no legislation this session to address South Dakota's teacher shortage.
How do we fix that cognitive disconnect? Hmm ... if legislators can't look at teacher pay the way they look at their own checks, maybe they'll get it if we look at legislator pay the way legislators look at teacher pay. Here are some legislative pay-raise counterplans I would expect from our Republican legislators:
Local Control: Let citizens in each district set salaries for their legislators. Set out tip jars at crackerbarrels ... but subject distribution of those tips to local referendum.
Merit Pay: Appropriate money to raise the salaries of 21 out of the 105 legislators. Give the raises to the legislators who perform best, as determined by (a) number of bills enacted, (b) number of votes their bills receive, and (c) number of proponents who testify in committee for their bills. Let the Governor break any ties.
Bang for the Buck: We can't just throw money at legislators. We have to get something for our investment. Raise their pay, but lengthen the session by a month.
Summer Study: Why are we rushing to raise legislator pay? How do we even know that higher pay attracts more workers? Let's first convene a Blue Ribbon Task Force to study the Legislature and maybe reinvent basic labor economics.
Training Wage: Fund raises for some legislators by cutting the pay for legislators under the age of 30. Young legislators don't bring as much talent, do as much work, or sacrifice as much time as older legislators.
(Oops—sorry about #5: I mixed up how Republicans treat teachers with how they treat children. Easy mistake.)
Legislators, if you finally catch my goose-gander drift, permit me to propose an amendment to the legislative pay raise that I really would support. Let's index legislator pay to teacher pay. If South Dakota teachers rank 51st for pay, you rank 51st for pay. If you legislators get South Dakota teachers up to 50th or 49th (do I hear 34th?), your pay goes up the same.
Legislator pay and teacher pay — connect the two, and we might really start solving some problems.
Update: Between the drafting and the publication of this column, the Senate rejected Senate Bill 170, the $4,000 pay raise. It looks like our senators are rediscovering their political consistency and leaving both teachers and legislators in the pay cellar.
Editor's Note: Cory Heidelberger is our political columnist from the left. For a conservative perspective on politics, please look for columns by Dr. Ken Blanchard on this site.
Cory Allen Heidelberger writes the Madville Times political blog. He grew up on the shores of Lake Herman, near Madison. He studied math and history at South Dakota State University and information systems at Dakota State University. Heidelberger lives, writes and bikes in Aberdeen.