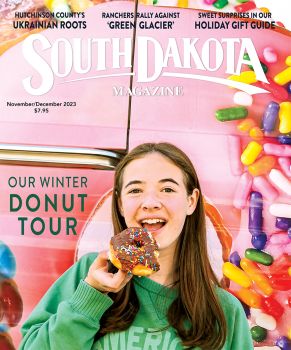 Subscriptions to South Dakota Magazine make great gifts!
Subscribe today — 1 year (6 issues) is just $29!

Almost-Spring Journal
Apr 25, 2018
By Christian Begeman
In previous April columns, I've shared a journal-style report showing spring's return to the countryside. I'd like to do the same this year, but it may look more like a journal of how winter lingered longer than usual on the Plains. I don't think anyone is complaining about all the moisture that those April snow storms brought to a thirsty land, but I'm pretty sure the most of us would rather see it come in the form of April showers that bring May flowers, not snow plowers. Be that as it may, here is the unfolding of the "almost" spring of 2018 from March through the end of April.
March 17
While out looking for the first waves of snow geese, I stumbled upon two snowy owls northeast of Emery.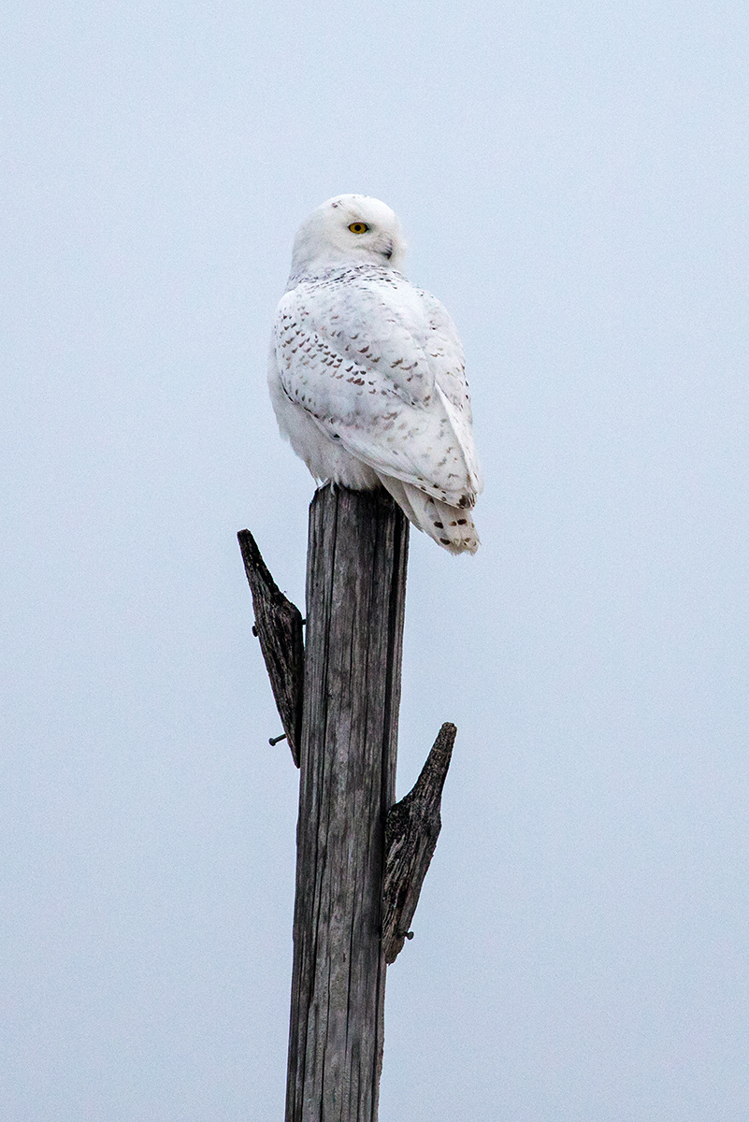 The clouds to the west cleared around sunset, bringing a colorful background to the geese as they flew north.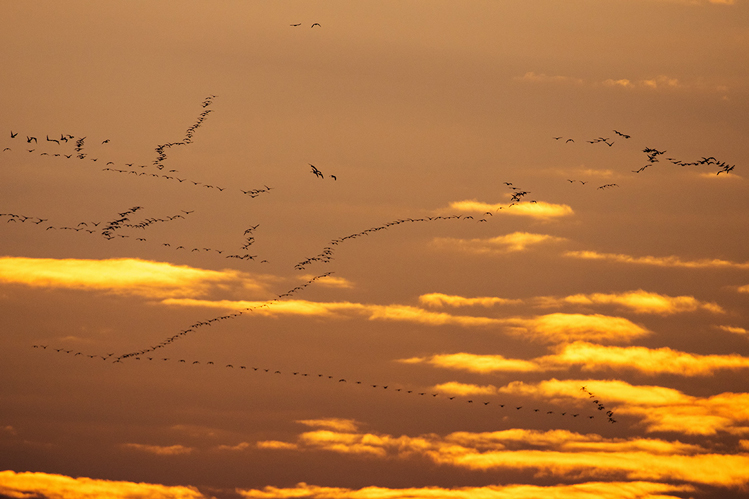 ---
March 21
A relatively warm and clear day gave me a chance to chase the sunset after work. Since it was a day after the solstice, the sun set nearly due west, making for an interesting photo looking down a long ribbon of Highway 42 west of Wall Lake.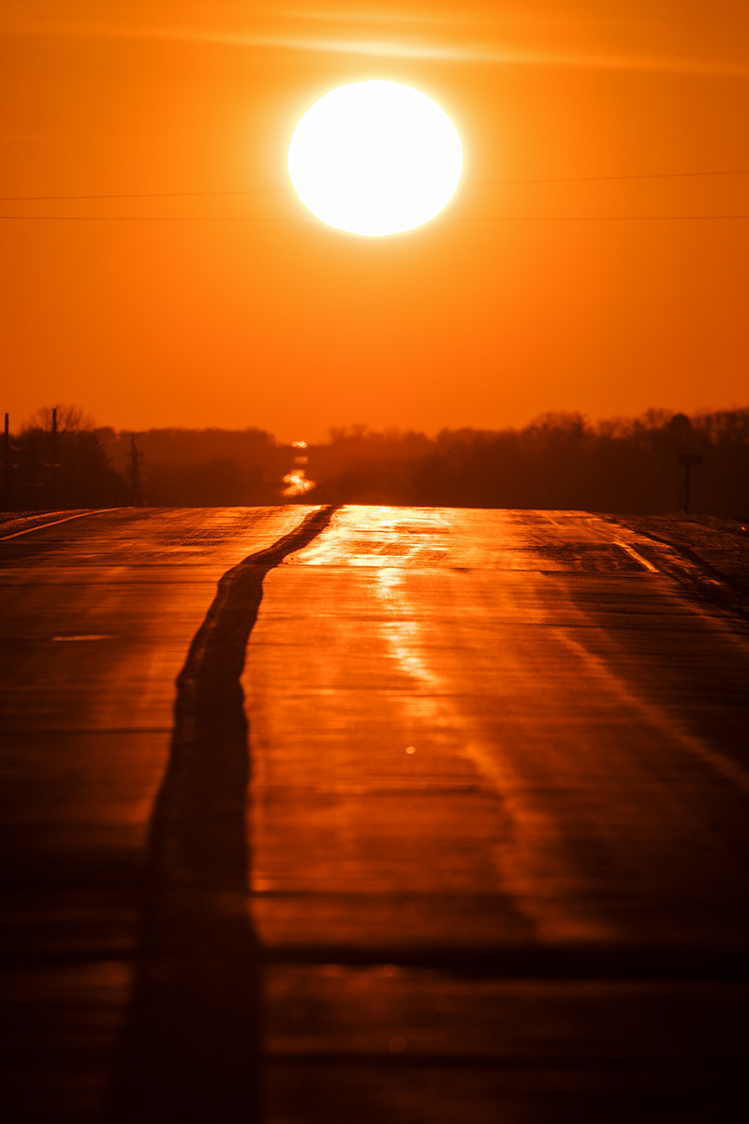 ---
March 27
I saw the largest flock of blackbirds I've ever seen in western Minnehaha County. A line at least 2 miles long with 30 to 50 birds across slowly flew overhead. Later, I spotted a few that had stayed to scope out the best territory to call their own.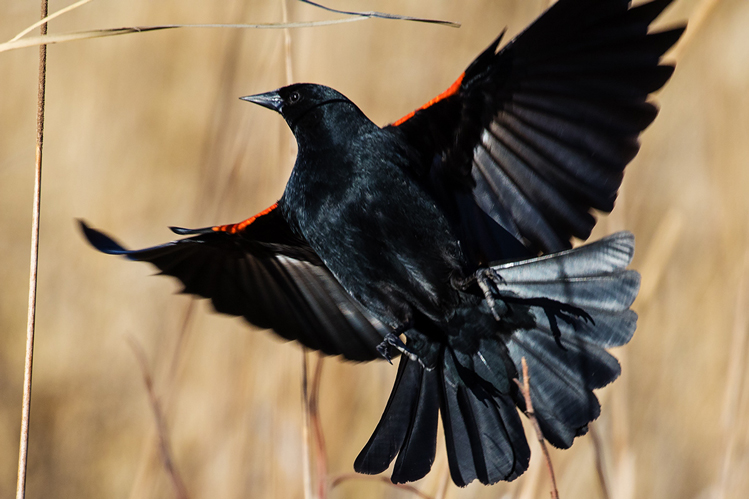 ---
March 31
Most of the snow across the state was melted by this year's early Easter weekend. I snapped this photo of an old abandoned schoolhouse with accompanying outhouse and just a bit of lingering snow north of Miller.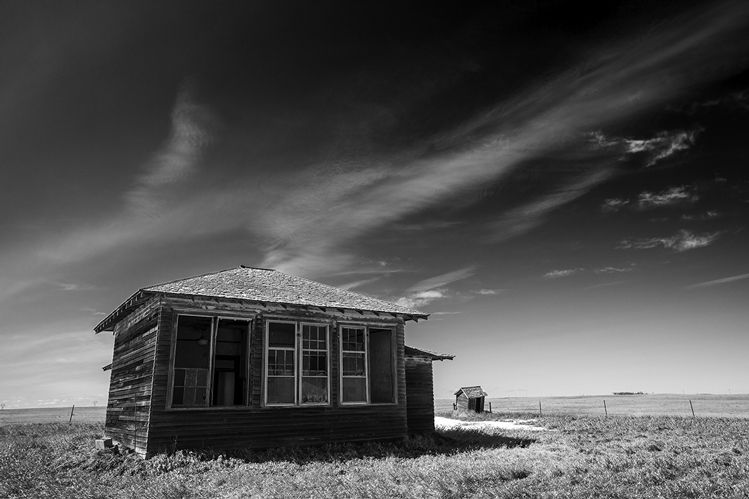 ---
April 2
A snow storm hit after Easter and the Missouri River hills between Mobridge and Pollock in Walworth County looked more like January than April.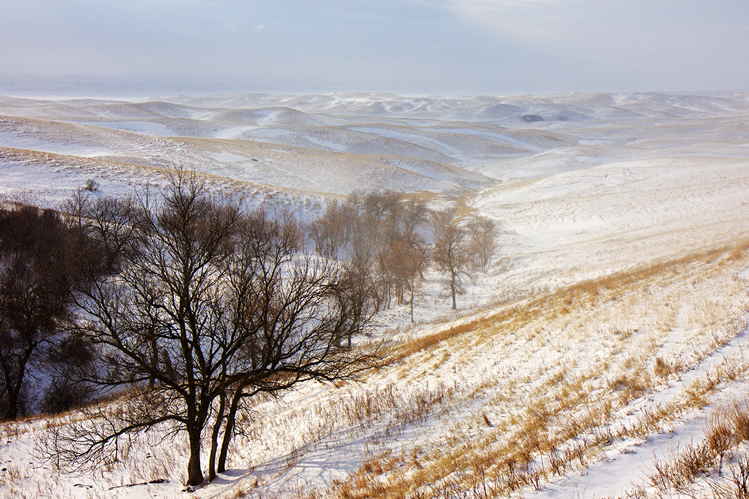 ---
April 3
Lake Oahe's ice near Mobridge was just coming off and many geese and other waterfowl were hanging out on or near the ice edge at sunset.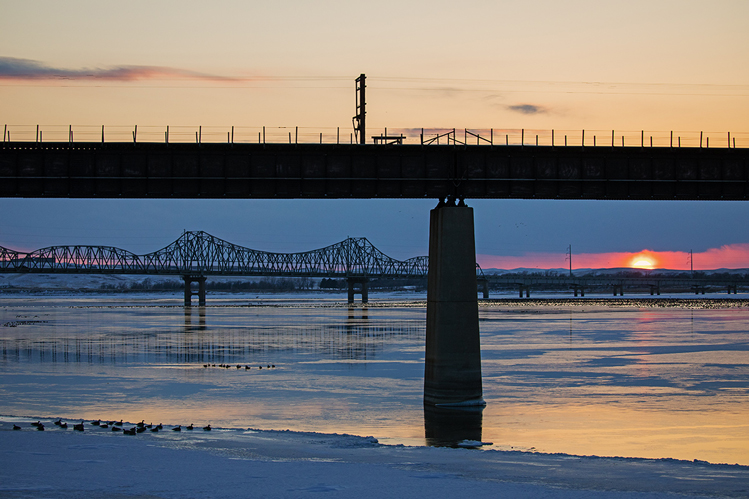 ---
April 5
I booked a blind at Fort Pierre National Grasslands to observe and photograph the prairie chickens dancing in the early morning light.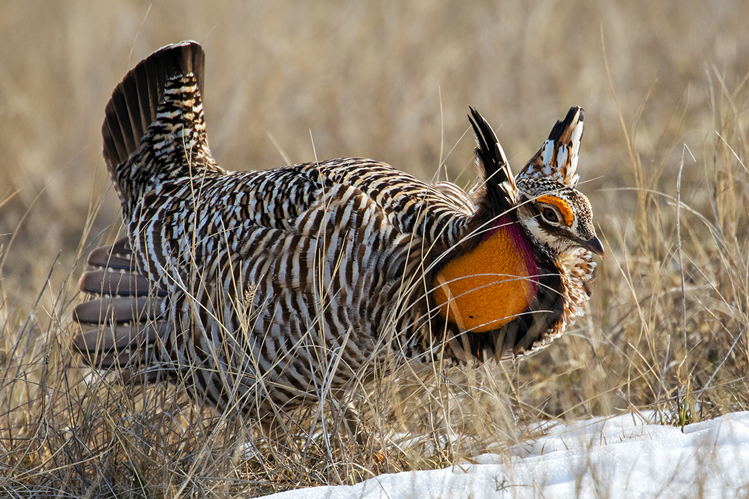 There was still a little bit of snow as the meadowlarks sang and the chickens danced.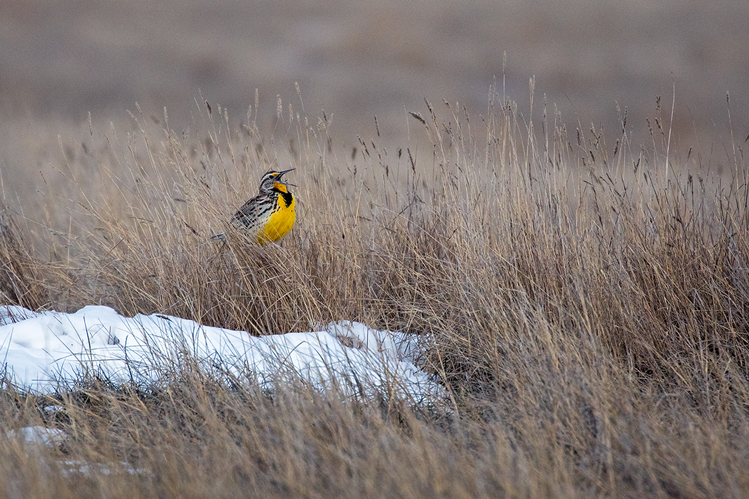 ---
April 8
A significant snowfall in Sioux Falls caused impressionistic scenes of geese on the pond.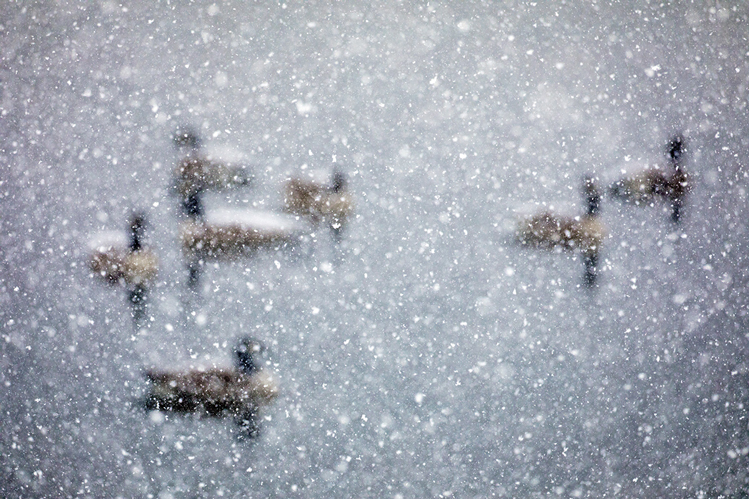 Many of them fluffed up against the cold robins at the Sioux Falls Outdoor Campus.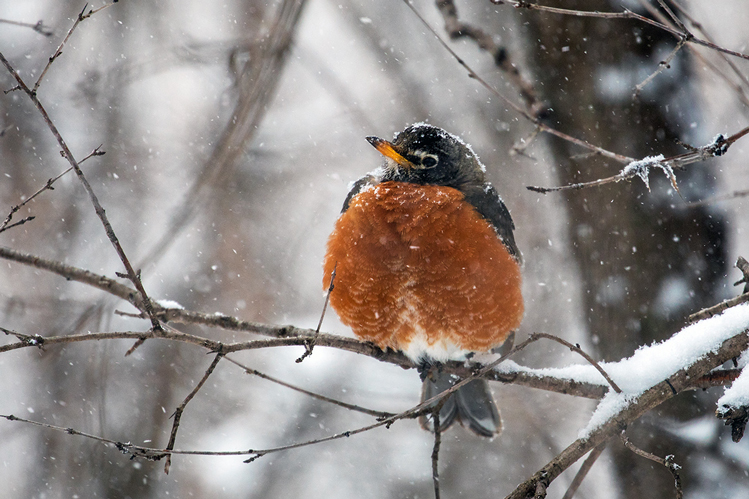 ---
April 11
I found my first pasqueflower in bloom in rural Hanson County. The few blooms on the hillside were just a day or two old.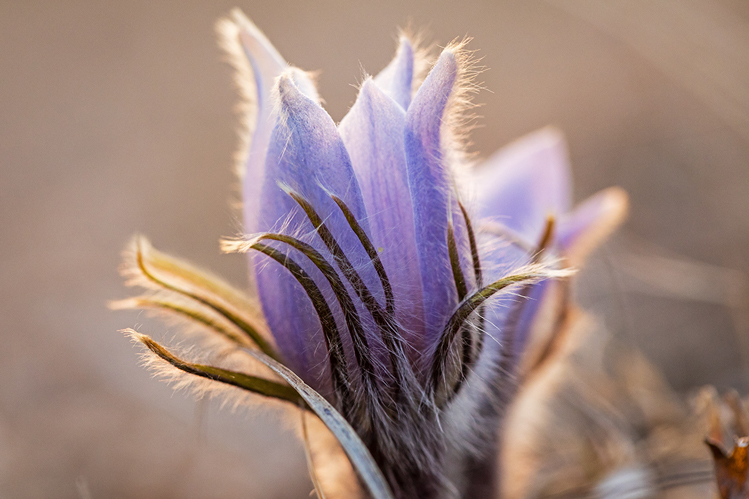 ---
April 15
A day after blizzard conditions hit much of South Dakota, I returned to the pasque patch in Hanson County. The tough little flowers had survived with their blooms above the snow and ice.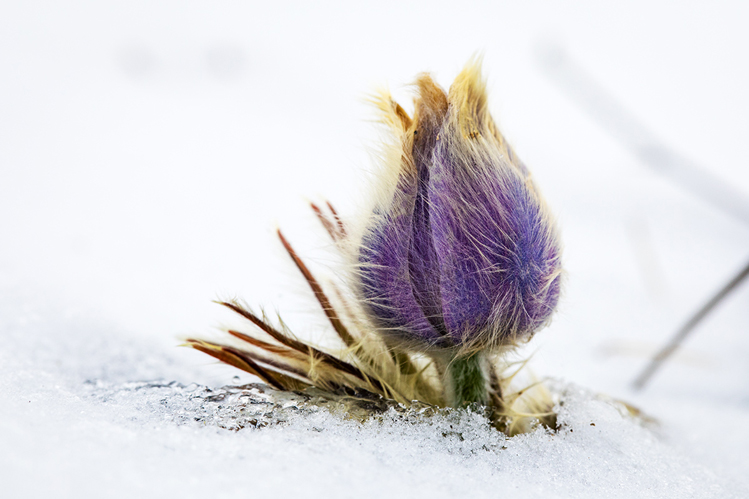 ---
April 19
Yet another significant snowfall in southern South Dakota kept spring at bay on April 18.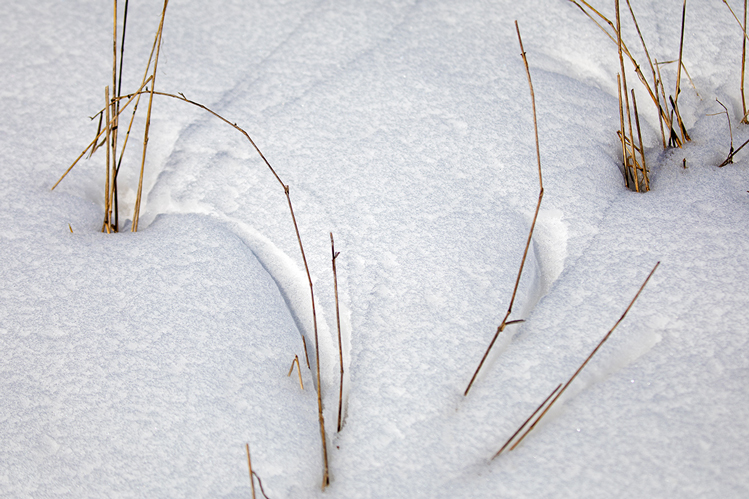 The following day was sunny and mild. I found birds aplenty at the Big Sioux Recreation Area near Brandon, including this black-capped chickadee appearing to gather moss for a nest.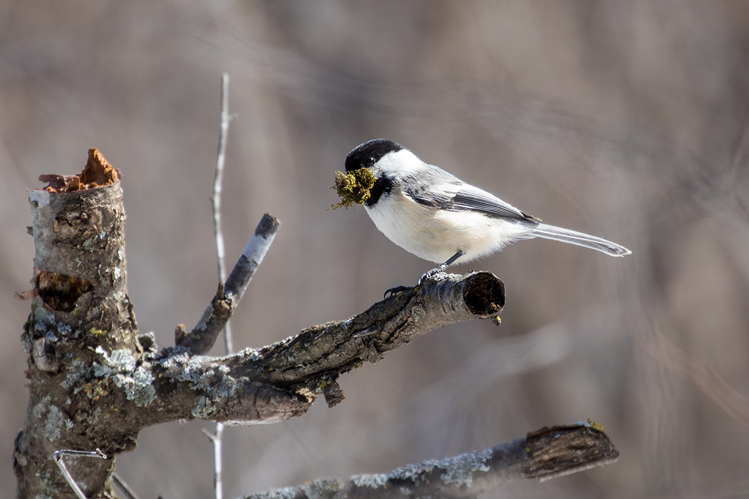 ---
April 22
Snow trillium was blooming at both Newton Hills State Park and Union Grove State Park.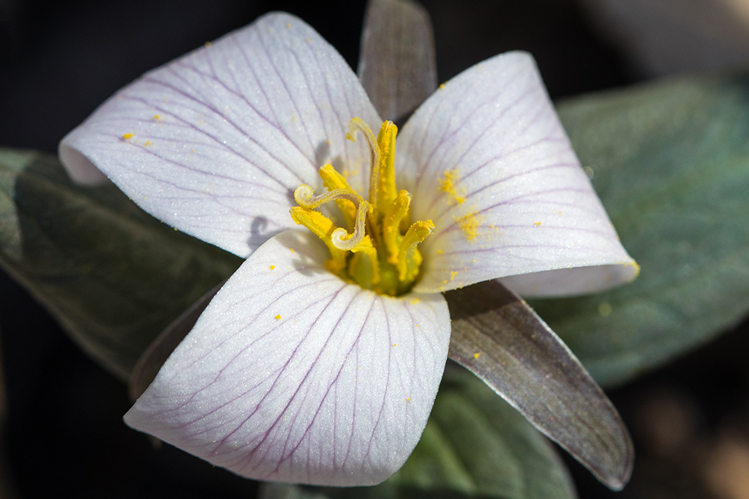 This early woodland wildflower is rare for our state and blooms just as early as pasqueflowers in my experience.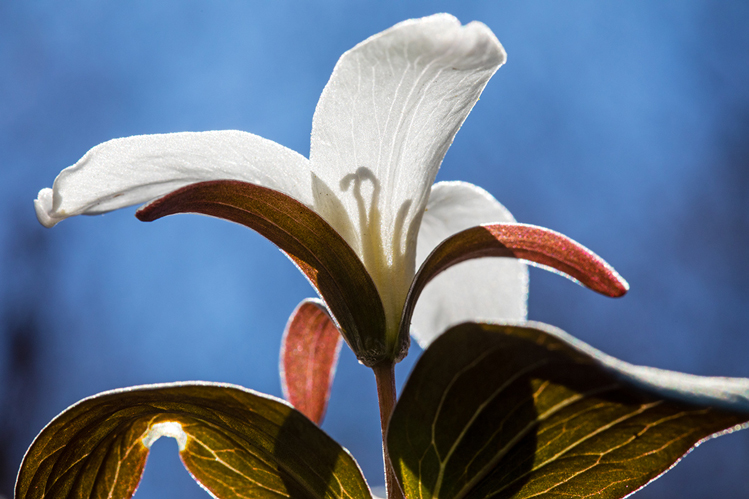 ---
April 23
A day with temperatures near 70 made it feel like spring was here for good. I walked around Palisades State Park after work and discovered a handful of gold-crowned kinglets hunting for insects among the tree branches.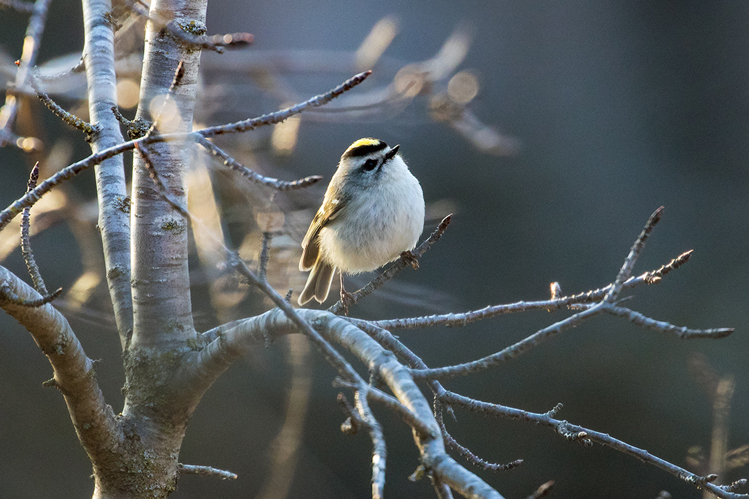 ---
April 24
There was more snow in the northern and western parts of the state, with rain sprinkles elsewhere. At sunset, the clouds began to clear in the far northwest, which allowed for a colorful sunset in McCook County. If spring isn't fully here yet, it's right around the corner, and we're all happy to welcome it back.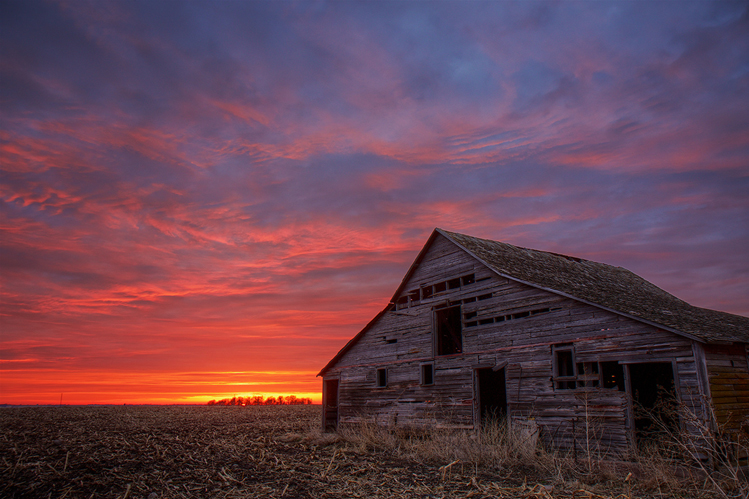 Christian Begeman grew up in Isabel and now lives in Sioux Falls. When he's not working at Midcontinent Communications he is often on the road photographing South Dakota's prettiest spots. Follow Begeman on his blog.