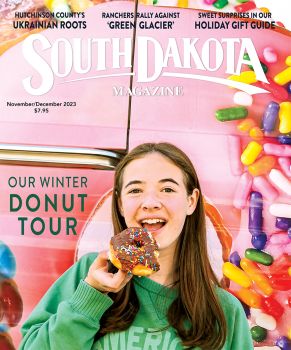 Subscriptions to South Dakota Magazine make great gifts!
Subscribe today — 1 year (6 issues) is just $29!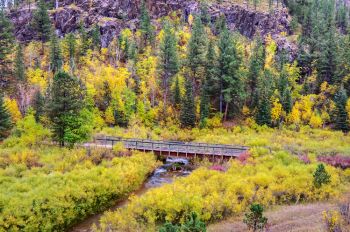 Autumn Postcards
Oct 25, 2017
By Christian Begeman
The winds have howled the last few days, and autumn's splendor seems to be flying away all too soon. It is a bittersweet season. All over the state, prairie landscapes accented with wooded draws and farm windbreaks have changed their colors in one last vibrant explosion, only to yield to winter's bitter arrival. To me, autumn is a beautiful reminder of life's end for another season, and the hope for its inevitable return. The return of the cold north wind reminds us to be like the wise ant of Aesoph's Fable, and gather in the harvest for the long winter. Even the lengthening of the night will make the long days of the coming spring and summer that much more enjoyable.
For the last few years, I've taken time away from my day job to explore the beauty of our state's autumn landscapes. This year was no different. When I journey through the Black Hills and then northeast to the upper Missouri River valley and then eastward again to the Coteau Hills, it has become a habit to immerse myself in good music to help pass the miles. Not that long ago, I "discovered" South Dakota artist Jami Lynn and purchased her album Fall is a Good Time to Die. It made sense to get to know the album on this year's fall trip. Maybe it was just my mood as I took in the season's visible changes while the music played, but I felt like the album is a poignant mix of joy and sadness, of both longing for and being at home. That sounds like fall to me.

U2's The Joshua Tree was popular when I was growing up. I listened to it as I spent hours in the tractor, summer fallowing amongst the Moreau River hills. Hearing that album now takes me back to those summer days and that rugged landscape. I have a sneaking suspicion that Jami Lynn's album will do the same when I listen to it in the future, but instead of long, hard days of bright sun and harsh shadow, I'll be transported to colorful fall vistas and cruising over the open roads of God's country. It's funny how music can cement memories and feelings into our consciousness like that. It's also the reason so many of us instinctively take photos of our vacations and cross-country trips. After all, remembering the good things has a way of helping us through the inevitable tough times of life.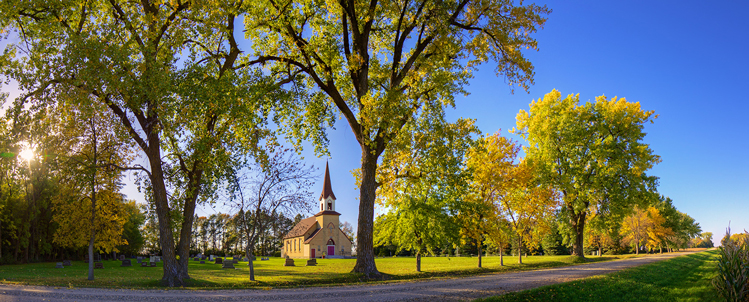 So here are my South Dakota autumn postcards from this fall. Through my travels, I saw beautiful things across the state. For me, the images are best viewed with some good music playing in the background. I'll turn up the volume and let my imagination take the trip across the open prairie, only to get lost in the grand beauty of it all once again.
Christian Begeman grew up in Isabel and now lives in Sioux Falls. When he's not working at Midcontinent Communications he is often on the road photographing South Dakota's prettiest spots. Follow Begeman on his blog.