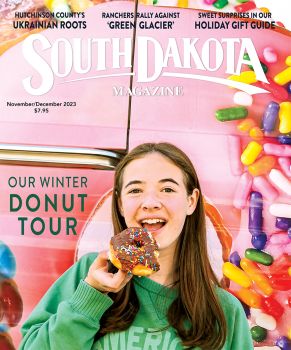 Subscriptions to South Dakota Magazine make great gifts!
Subscribe today — 1 year (6 issues) is just $29!

Spring Awakening
Apr 27, 2016
By Christian Begeman
There is a light spring shower outside my window as I write this column. I left it open a crack so I could enjoy the wonderful smell of the rain. There are robins and grackles squabbling on the lawn and alfalfa field to the north. This morning I witnessed the return of the vibrant male barnswallow that has been using my backdoor light fixture for a nesting spot the last few years. My two favorite seasons in South Dakota are spring and fall. I like to think of them as the transition seasons. Spring signals the arrival of life and all its beauty, while fall means life is leaving with a final flourish. Both times of year call out to a wandering photographer. But now it is time to celebrate spring once again on the prairie. Here is a brief photographic journal of how the spring of 2016 has unfolded for me.
February 27
While driving the backroads of Moody County, I noticed the tell-tale 'V' formation of migrating snow geese. This is among the first harbingers of spring in eastern South Dakota.
---
March 5
So much for signs of spring, as a light snow dusted the farmlands west of Sioux Falls. Even though the high temp was in the upper 40s the following day, the snow remained for this portrait of very winter-like South Dakota sunset.
---
March 12
While travelling through Badlands National Park, I spotted a brilliant blue male Mountain Bluebird as well as a Western Meadowlark bursting with song on the northeast side of the park.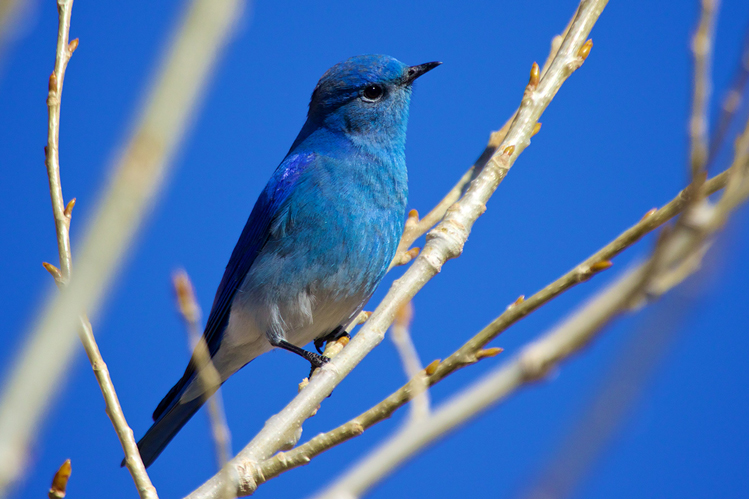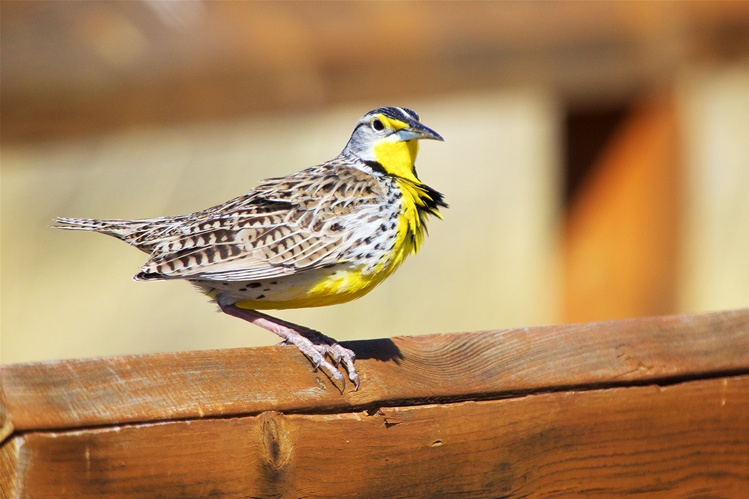 ---
March 19
The temperatures were warmer than average in early March, which caused the state flower, the pasque, to bloom earlier than normal in many areas. Snow flurries on the 19th gave me an opportunity to photograph the tough little flower adorned with snow.
---
March 20
The official first day of spring was cloud free and relatively warm with plenty of sunshine. National Geographic's online photography community called Yourshot had a spring equinox assigment to find and photograph images that illustrated spring in your part of the country. In the afternoon, I found blooming snow trillium at Newton Hills State Park south of Canton, and in the evening I photographed beautiful patches of pasqueflowers along the hillsides next to Hanson Lake in Hanson County.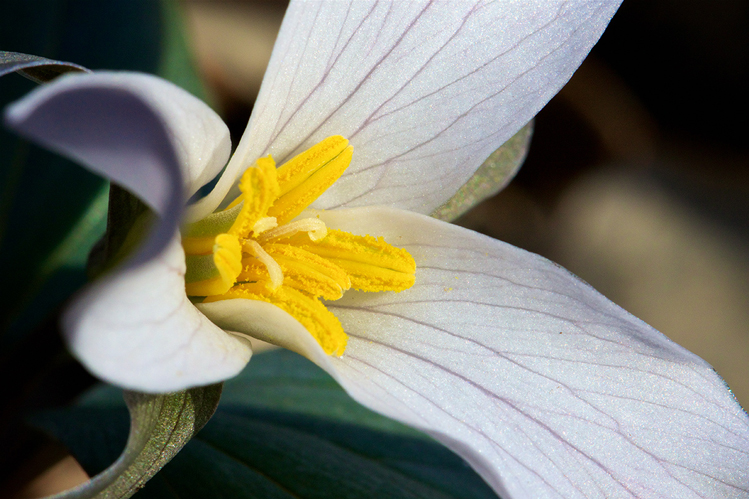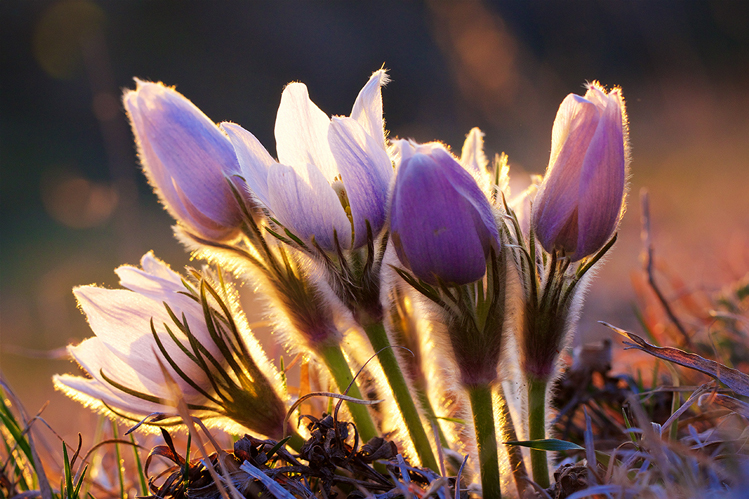 ---
March 26
Winter had one final gasp as heavy snow fell in much of southeastern South Dakota. I spent a couple hours at the Sioux Falls Outdoor Campus looking for birds dealing with the weather. As I was about to leave I spotted a lone Cedar Waxwing foraging for any remaining berries from last autumn.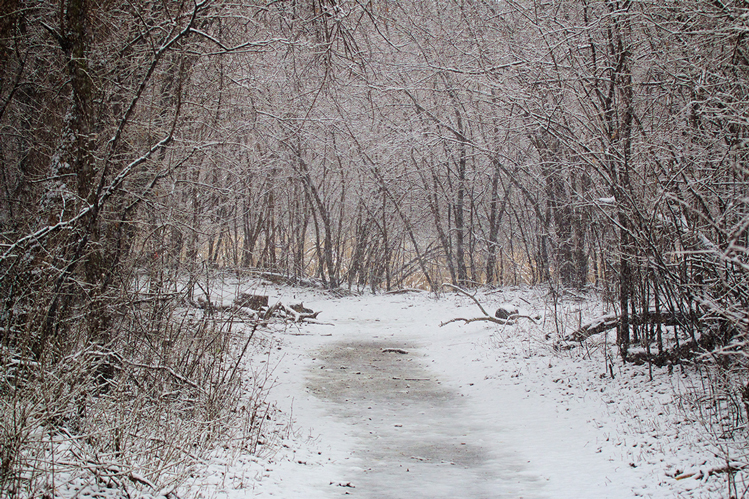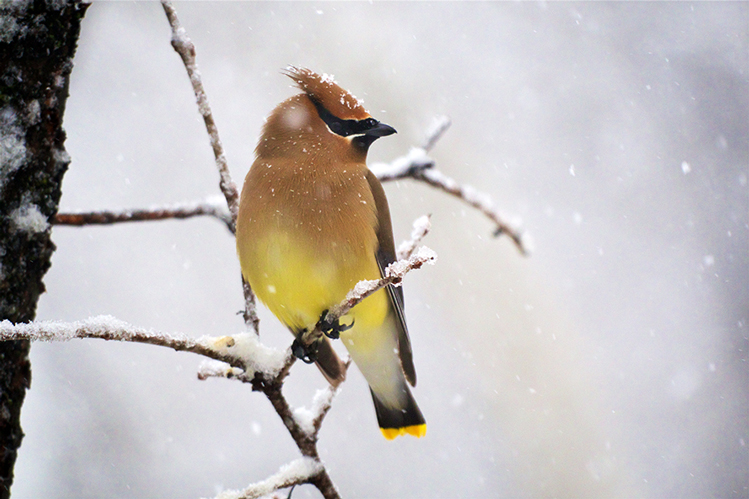 ---
April 3
A very weak rain cloud hovered on the western skyline at sunset. The result was a brilliant sky as the setting sun painted the underside of the cloud in rural Lincoln County.
---
April 9
On my way to visit the near ghost town of Lily in Day County, I stopped at Horseshoe Lake to see various waterfowl bobbing on the waves. I was able to capture an interesting take-off of a pair of Lesser scaup ducks.
---
April 17
If anyone saw me in Union Grove State Park, they may have wondered why I was kneeling or lying along the roadside. I guess finding and photographing new spring blooms will do that to a photographer. The plum thickets were just starting to pop and I found Dutchman's Breeches, wild white violets and a few beautiful White Trout Lilies that I'd never seen before. Although abundant in the states to the east, they are quite rare in South Dakota. They also go by such names as White Fawn Lily, White Dogtooth Violet and White Adder's Tongue.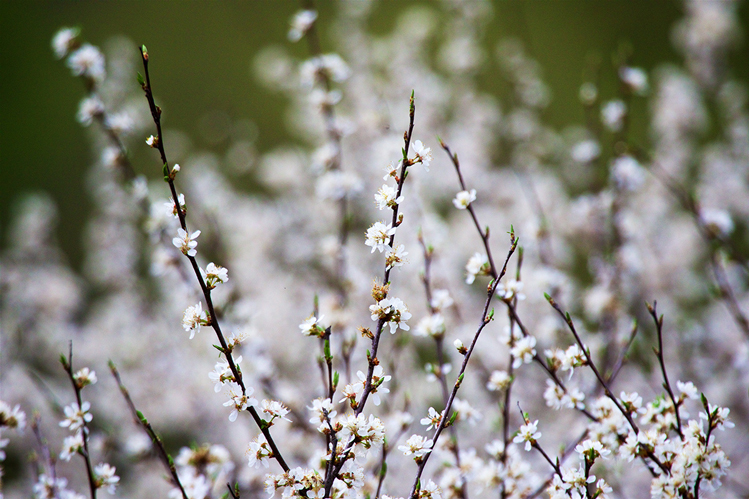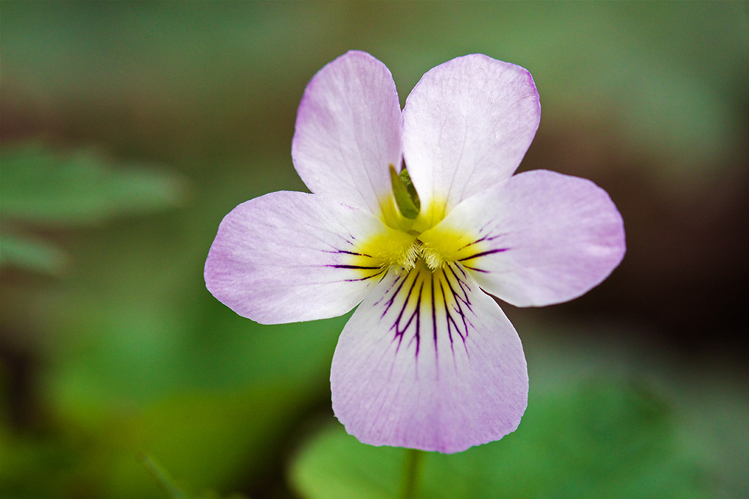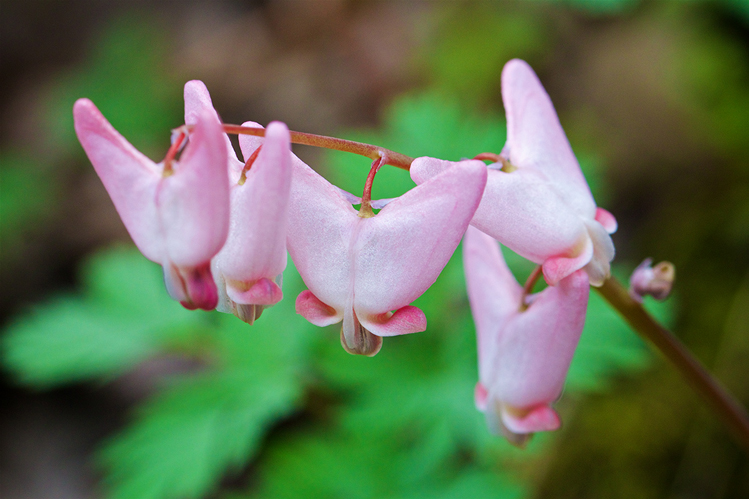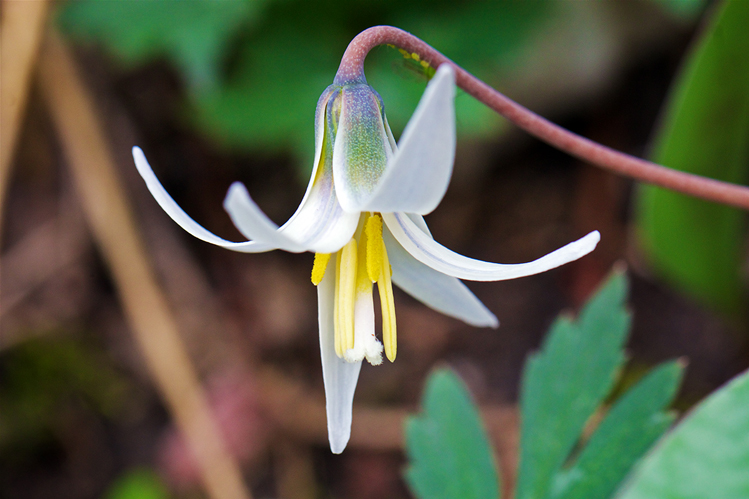 ---
April 20
A second day of heavy rain in the Sioux Falls area found me trying to figure out a unique way to capture an image of the much needed April showers. Oddly enough, the answer was looking right at me through the windshield of my truck. I set up my tripod in the back seat, put the macro lens on and photographed raindrops on the glass with the lights of downtown Sioux Falls as a background.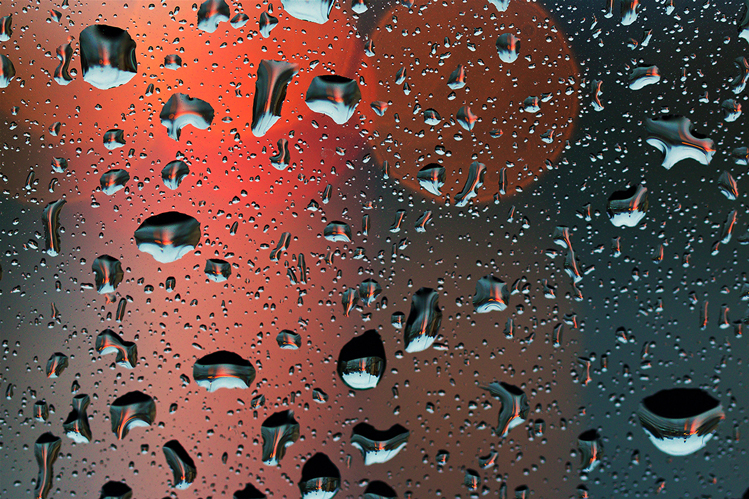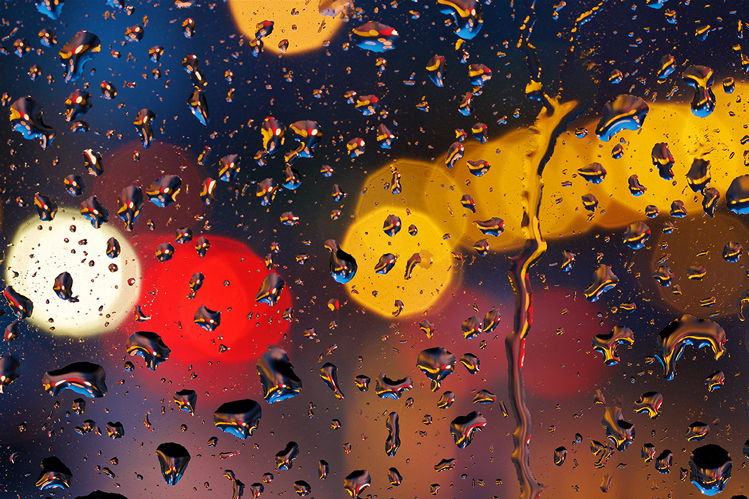 ---
April 22, early morning
The moon was full overnight, so I headed out to an abandoned farmhouse north of Silver Lake on the Hutchinson/Turner County line to capture the "Pink Moon" before it set. The Farmer's Almanac says it is called the Pink Moon because of the herb moss pink, or wild ground phlox, which is one of the earliest widespread flowers of the spring. Other names include the Full Sprouting Grass Moon, the Egg Moon, and among coastal tribes the Full Fish Moon, because this was the time that shad swam upstream to spawn.
---
April 22, early evening
After work I decided to look for signs of the annual warbler migration at Newton Hills State Park. There wasn't much activity and I thought I was too early. Then right as I was about to leave, I noticed a pair of orange-crowned warblers deftly working a wild plum thicket in search of ants. The smell of the blossoms and beauty of the birds tell me that spring is finally here to stay.
---
Christian Begeman grew up in Isabel and now lives in Sioux Falls. When he's not working at Midcontinent Communications he is often on the road photographing South Dakota's prettiest spots. Follow Begeman on his blog.