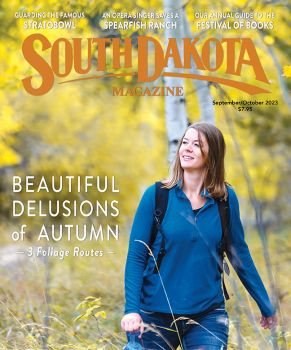 Subscriptions to South Dakota Magazine make great gifts!
Subscribe today — 1 year (6 issues) is just $29!

Signs of Life
Apr 26, 2017
By Christian Begeman
Spring's arrival can be fickle in these parts. I suppose I should consider the starts and stops of warm weather in March and April as a lesson in patience. It's not easy, but once the long arm of winter finally exits for good, it makes the heady days of late spring all the better. For the last five years, I've compiled a "spring journal," as the land awakens with life in South Dakota. It's a true testament to our state's varied weather that as I write this, it is raining here in northeast Sioux Falls, while most of the prairie west of the Missouri has seen snow all day. The good news is that snow means moisture and April snow always melts quickly. Here's to another spring awakening in South Dakota!
February 20
A week and a half of unseasonably warm temperatures melted all the snow and brought my first sighting of snow geese in McCook County.
---
March 16
While driving the backroads of Clay County, I stopped to shoot a weathered, white barn against the soft sunset colors. The air was warm with a touch of humidity and I smelled "spring" for the first time in 2017.
---
March 20
I was in Lake County near Lake Madison Lutheran in a quest to photograph sunset on the first day of spring.
---
April 1
An epic dawn. I started in the darkness of a blind about 4 miles west of Highway 83 waiting to observe sharp-tailed grouse and greater prairie chickens perform their early spring dance. While waiting, a jaw-dropping sunrise sky filled the eastern horizon. I took a couple wide shots, then put on my long telephoto with hopes of getting a semi on the road to silhouette against the sky. Just as I got set, two cattle trucks topped the distant hill.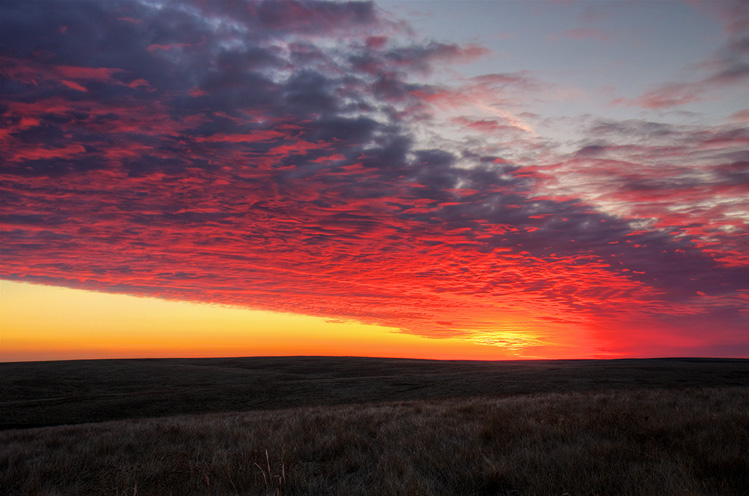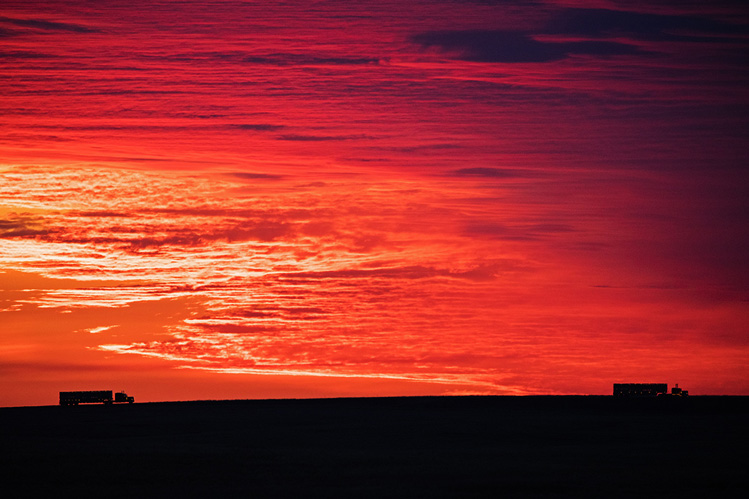 ---
April 1
Grouse dance. As the morning brightened, the lek came alive with the sights and sounds of the grouse doing their thing. To my left were the sharp-tailed grouse, and to my right the prairie chickens held court. I couldn't have asked for a better location to watch the events unfold.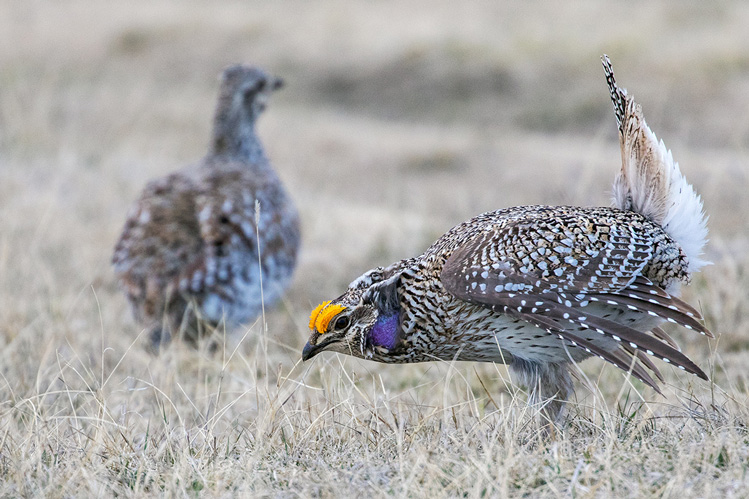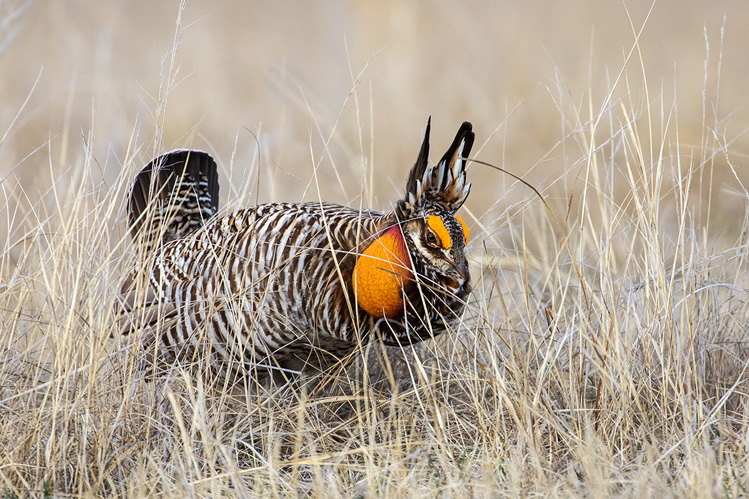 ---
April 1
Evening pasque. After taking a brief nap in Pierre, I headed back to Sioux Falls along the backroads. In Hanson County, I saw several stands of pasqueflowers in bloom. I spent an hour or two shooting their portraits in the last light of a rare day with no wind on the prairie hills.
---
April 8
Bloodroot were blooming at Union Grove on a 60-plus-degree afternoon. Since I was close, I drove to Spirit Mound Historic Prairie and came across a long ditch full of chorus frogs belting out their song. These little guys are barely bigger than my thumb, but sitting just 3 or 4 feet away from them, they made my ears ring.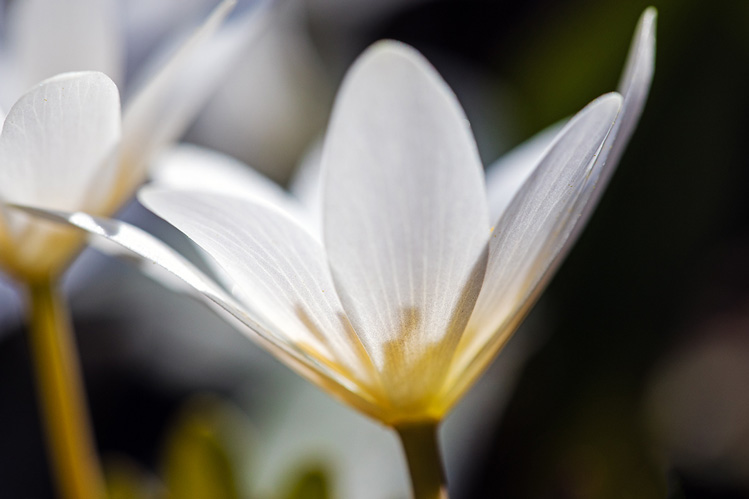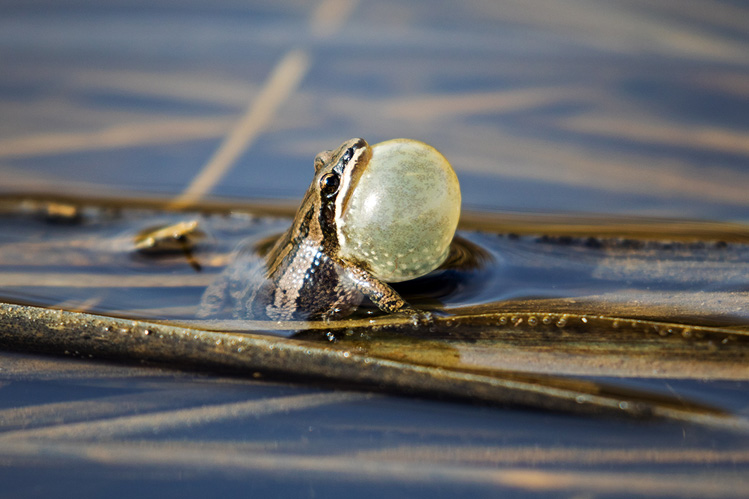 ---
April 13
I took a hike at Big Sioux Recreation area near Brandon after work. I found some plum brush in bloom and a handful of Ruby-crowned Kinglets foraging in the younger trees. It was the first time I actually saw and photographed the ruby crown for which they are named.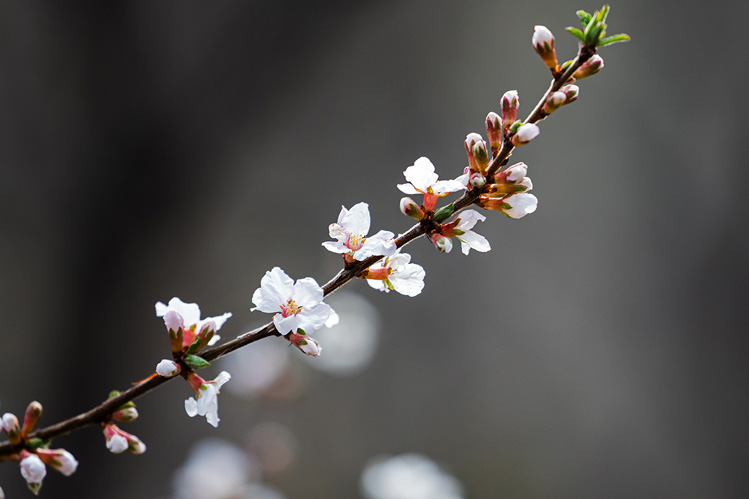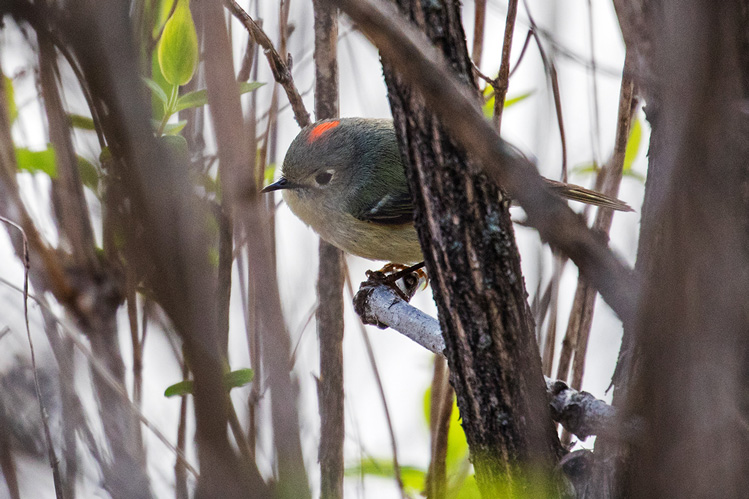 ---
April 15
I drove back to my hometown of Isabel for Easter weekend. I left Sioux Falls while it was still dark in a thunderstorm and drove through rain all the way to the Missouri River. This is a view of Highway 212 in Faulk County with a rain shower in the distance and a unique rainbow over the Missouri River Hills in Potter County (near Whitlock Bay).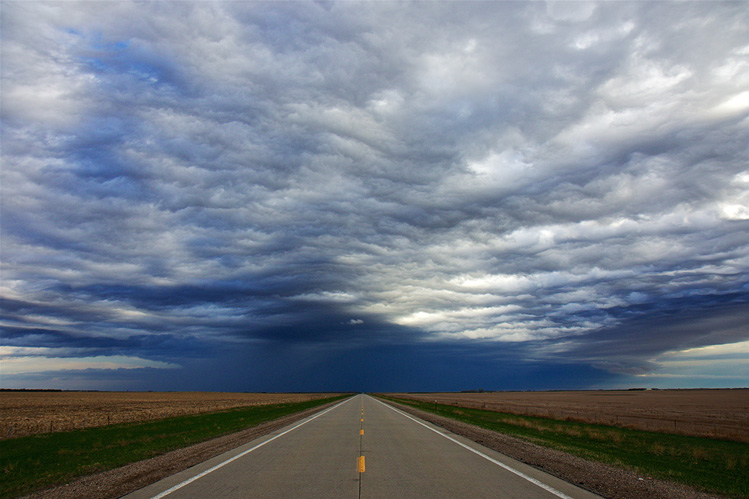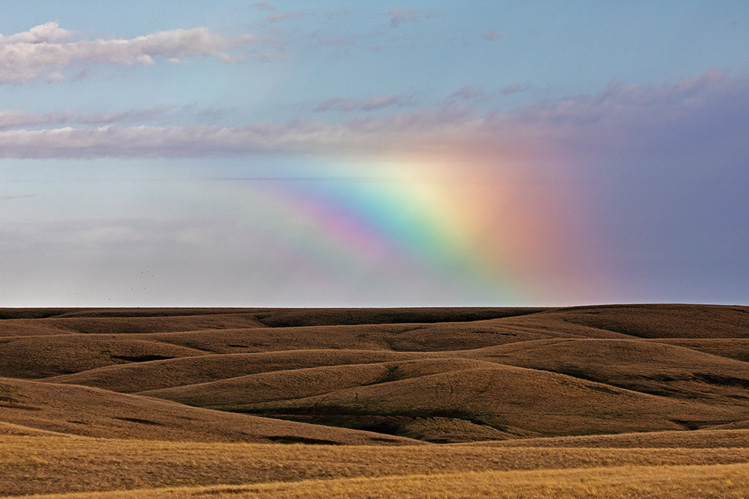 ---
April 16
Easter sunset in northern Brule County saw the sun emerge on the horizon under low hanging rain clouds, which added unique and beautiful coloring to the western horizon.
---
April 17
70 degrees and sunshine inspired me to take a hike at Newton Hills State Park south of Canton. I spotted my first Blue-gray Gnatcatcher (I love that name) and a strikingly colored green dragonfly amonsgt the buds along Sergeant Creek.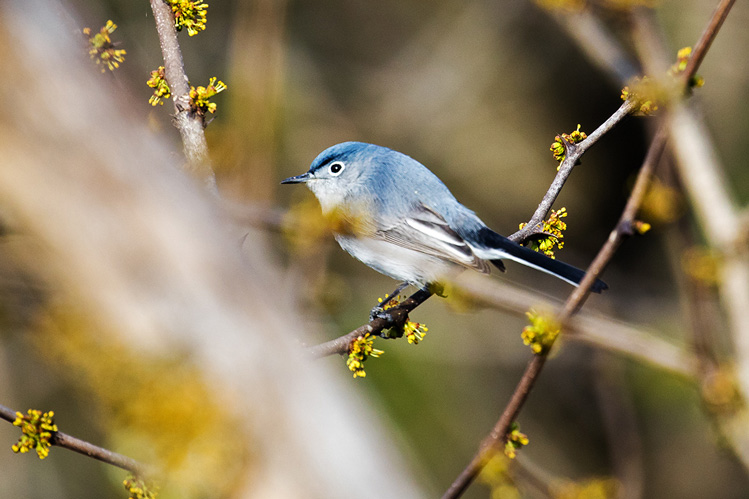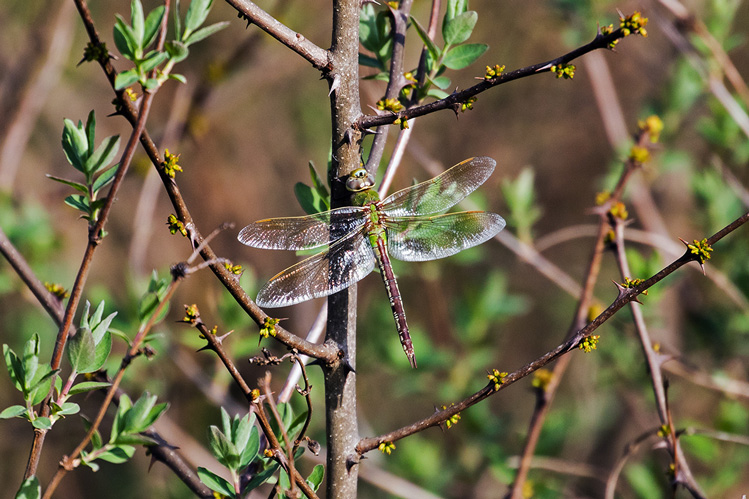 ---
April 21
Just before midnight, an outburst of northern lights illuminated the sky above a calm Scotts Slough northwest of Hartford. I enjoyed the late night show in a light jacket instead of a winter coat.
---
April 23
Blue sky, wispy clouds and blooming, fragrant plum brush highlight my hike at Good Earth State Park.
---
April 25
A rainy day in Sioux Falls and snow in much of the rest of the state. Hopefully this is truly the last gasp of Old Man Winter. Only time will tell.
Christian Begeman grew up in Isabel and now lives in Sioux Falls. When he's not working at Midcontinent Communications he is often on the road photographing South Dakota's prettiest spots. Follow Begeman on his blog.