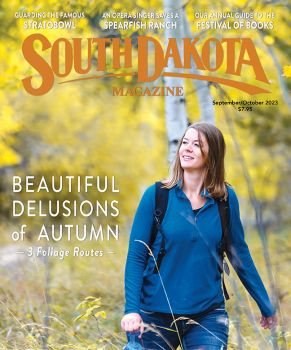 Subscriptions to South Dakota Magazine make great gifts!
Subscribe today — 1 year (6 issues) is just $29!

The Capitol's Blue Stones
Feb 8, 2012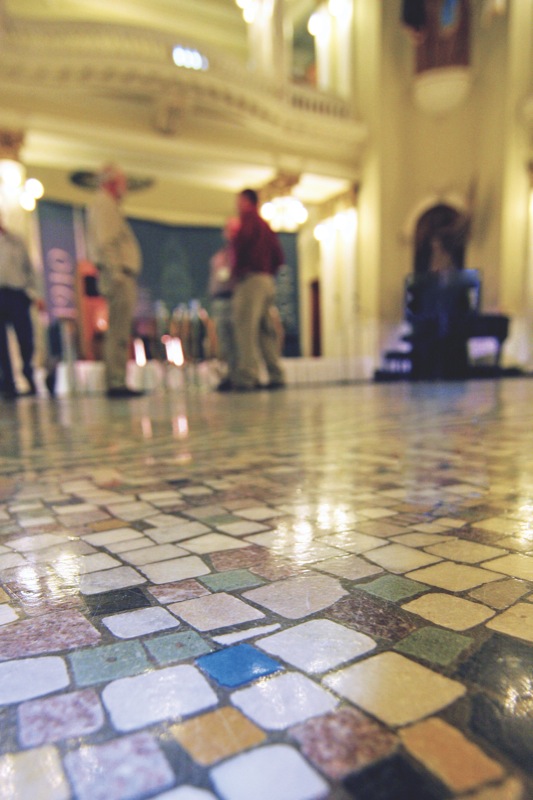 Hunting for the blue tiles in our state capitol's floor is a popular pastime for visitors. Photo by Chad Coppess of S.D. Tourism.
Visitors often wander the state capitol halls in Pierre as if deep in thought. Their heads may be down, a look of concentration on their faces. Are they pondering all the significant legislation that's been debated and pased within these walls? Saying a prayer for the good legislators who toil here every winter, guiding our state gently into the future? Probably not. Most likely they're searching for the blue tiles in the terrazzo floor.
Italian craftsmen came to South Dakota to help build the capitol, and at the end of the project they laid tiny marble tiles in 30,000 square feet of floor. Legend says each worker was given one bright blue tile to place wherever he wished as a signature stone. Finding them has become a favorite pastime for capitol-goers.
Editor's Note: This is taken from the story "25 Things Every South Dakotan Should Try to Do", which appeared in the May/June 2010 issue of South Dakota Magazine. To order a copy or to subscribe, call 800-456-5117.