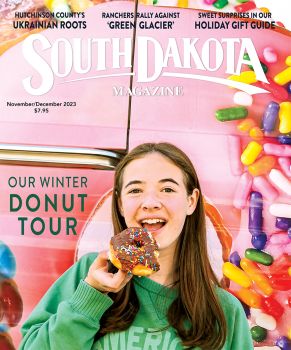 Subscriptions to South Dakota Magazine make great gifts!
Subscribe today — 1 year (6 issues) is just $29!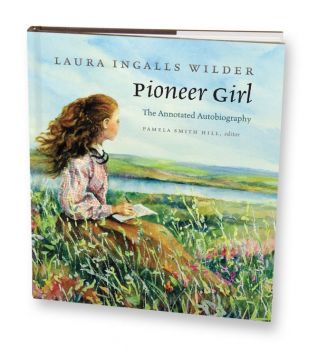 South Dakota's Best Seller
Mar 2, 2015

They say paper is dead. Especially paper books. Anybody who still reads books is buying e-books. So goes conventional wisdom.

But in the age of blogging and Facebook and all the other diversions, book publishing has returned to South Dakota … returned with class and success.

Book publishing, when done correctly, is a difficult mix of creativity and commerce, two things that can be incompatible in rural places. Still, South Dakota has had some good publishing houses.

The Center for Western Studies on the Augustana College campus has produced some timeless and important tomes. There was once a University of South Dakota Press in Vermillion. Aberdeen had a privately owned book publisher, though the name escapes me. There was a Brevet Publishing in Sioux Falls. Pine Hill Printer in Freeman helped several hundred authors self-publish. Linda Hasselstrom has had success with books under a name only rural people would even understand, Windbreak. We've published a handful of books here at South Dakota Magazine.

Just as many of our university and private book publishers were winding down, along came the South Dakota Historical Society Press in Pierre. As an arm of the state historical society, it was publishing a half dozen or so books a year and doing it quite nicely under the leadership of Nancy Tystad Koupal.

Book runs in South Dakota are generally under 5,000 — and often 1,000 or 2,000. The SDHSP was sometimes exceeding those numbers, and by all accounts doing an excellent job of publishing important regional manuscripts that deserved to be bound for today and forever.

And then the SDHSP published Pioneer Girl, the brutally honest 1930 autobiography of Laura Ingalls Wilder. Nancy optimistically ordered 15,000 copies. And they sold. She ordered again. And then again. Seventy-five thousand to date, and now Pioneer Girl is showing up on "best seller" lists.

Maybe the internet and e-books will eventually kill book publishing. But you know what Harry Truman proved about conventional wisdom. And the 1987 Minnesota Twins. And so on.

Success is always nice, but it's especially beautiful when it happens to nice people like Nancy Koupal and her band of book publishers in the little city of Pierre.