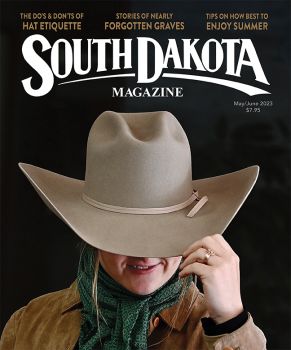 Subscriptions to South Dakota Magazine make great gifts!
Subscribe today — 1 year (6 issues) is just $29!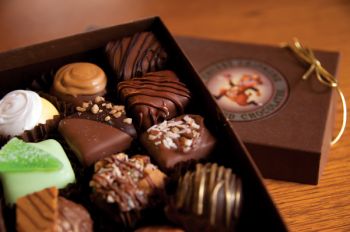 Chocolates to Sigh For
By John Andrews
"Swoon, sway and sigh. That's what people are supposed to do."
After nine years of running the Chubby Chipmunk in Deadwood, Mary "Chip" Tautkus knows what happens when people visit her chocolate shop. She's spent a lifetime perfecting the truffles that have appeared in national magazines and in gift bags at the Grammy Awards.
Tautkus' love of chocolate began at age 4. "I remember one time we were in a candy store, and my mom allowed us to pick one treat," she says. "I never picked a good one. And I remember thinking, 'When I have my own chocolate shop, I'm going to have free samples, so people don't buy something they don't like.'"
Samples have always been part of the Chubby Chipmunk philosophy, even when it was a weekend endeavor while Tautkus worked as a nurse in California. She and her husband moved to the Black Hills in the 1990s, and when an injury ended her nursing career, she bought an old Standard Oil station and resurrected the Chubby Chipmunk.
Tautkus creates nearly three dozen truffle varieties and is constantly experimenting. She recently partnered with Prairie Berry Winery on wine and beer infused truffles. They are also the only retailer in South Dakota allowed to sell chocolate made from the rare Fortunato No. 4, a cacao bean thought to have gone extinct in 1916. They were rediscovered on an isolated Peruvian farm in 2007, and Tautkus has since journeyed to Peru to personally harvest pods.
She recently opened a satellite shop in Rapid City's Hotel Alex Johnson, but Tautkus says Deadwood will always be home.
Editor's Note: This story is revised from the July/August 2014 issue of South Dakota Magazine. To order a copy or to subscribe, call (800) 456-5117.