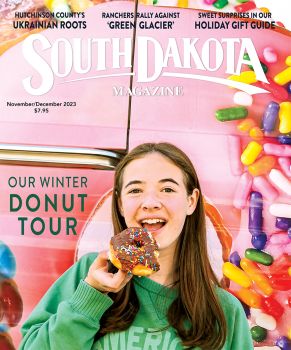 Subscriptions to South Dakota Magazine make great gifts!
Subscribe today — 1 year (6 issues) is just $29!

Citrus Success
May 10, 2018
By Fran Hill
A few years ago, a friend purchased an orange tree for her mother. South Dakota isn't known for its citrus crops, but tending to the seedling indoors throughout the winter ultimately produced what she claims were the sweetest and most perfect oranges ever. She was sold, and this year, her mother is receiving both a lemon and a lime tree for Mother's Day.
I have to admit that I am a bit jealous of their citrus success. Summer patio flowers and garden are my jam, but houseplants never make it for me. My vintage Craftsman-style home is just too dark. I adore its coziness, but there is not enough light to nurture indoor plantings. Homegrown oranges, limes and lemons are not in my future.
I do love a good lemon dessert, though. Lemon Crème Brûlée relies on the tart juice of just a couple store-bought lemons for a light and refreshing tanginess. Even when paired with the rich custard and burnt sugar topping of crème brûlée, the brightness of lemon still shines through. You can buy a lemon tree if you want, but you don't need one to enjoy Lemon Crème Brûlée.
---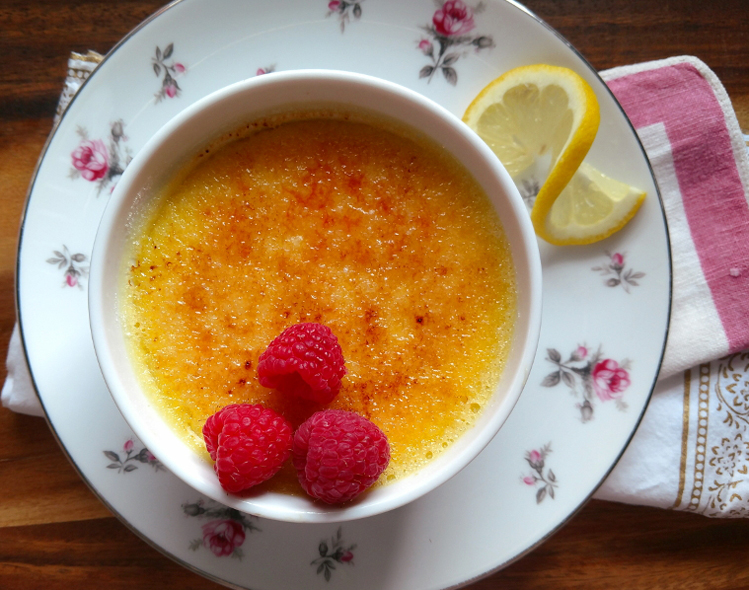 Lemon Crème Brûlée is a perfectly tart treat for Mother's Day.
Lemon Crème Brûlée
(adapted from Epicurious)
juice and zest of 2 large lemons
3 cups heavy cream
10 tablespoons sugar, divided
pinch of salt
6 egg yolks
1/4 teaspoon vanilla
Preheat the oven to 325 degrees.
Add the zest of two lemons and 7 tablespoons of the sugar with the pinch of salt to the cream in a heavy saucepan. Heat mixture over low heat, stirring occasionally, until almost boiling. Remove from heat.
Beat egg yolks in a large bowl and gradually whisk in hot cream. (Do this step slowly to temper the eggs; you want to incorporate them into the cream, not scramble them.) Pour mixture through a fine-mesh sieve to remove the zest and any possible egg "chunks." (The zest has released its oils to flavor the cream and removing it now ensures a creamy finished product.) Stir in the vanilla and the juice of the lemons. Divide between 8 (4-ounce each) ramekins.
Arrange ramekins in a roasting pan and bake in a water bath until custards are set around the edge, but centers wobble, about 30-35 minutes. Remove ramekins and chill, uncovered, at least 4 hours.
To serve, sprinkle about 1 teaspoon of the remaining sugar over each custard. Using a blowtorch, move the flame evenly back and forth close to the sugar until it is caramelized. Let stand until caramel is hardened, about 2 to 3 minutes. (Serves 8)
Fran Hill has been blogging about food at On My Plate since October of 2006. She, her husband and their three dogs ranch near Colome.