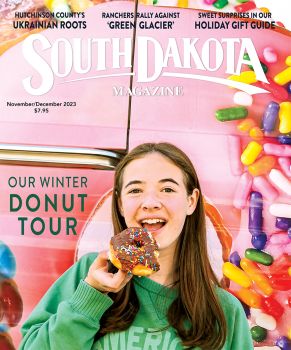 Subscriptions to South Dakota Magazine make great gifts!
Subscribe today — 1 year (6 issues) is just $29!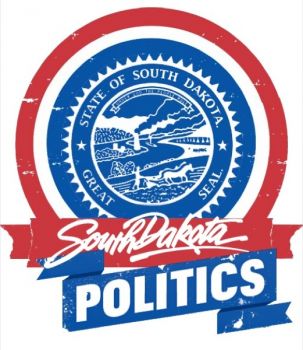 Common Cause on Common Core
Aug 7, 2013
By Cory Allen Heidelberger

A Canadian friend visited my family at Lake Herman this weekend. Wanting to pack as much South Dakota into one weekend as we could, we toured Madison, spent one afternoon at the Laura Ingalls Wilder homestead in De Smet, and spent another afternoon at the Sioux Empire Fair. (I love playing tour guide.)
At the fair, we found the South Dakota Tea Party booth. My Canadian friend picked up a flyer titled "Common Core Standards" and skimmed through the propaganda branding this education reform a federal power grab, United Nations indoctrination, and Soviet-style teaching.
Then she found this quote:
Common Core is just the latest flavor of business and government busybodies getting in the way of teachers teaching and students learning.
The source of that quote?
Cory Allen Heidelberger, Veteran South Dakota Teacher
"Cory!" my Canadian friend exclaimed, mirthfully aghast. "You're on a Tea Party flyer!"
Yup, I am. I know South Dakota Tea Partiers. On practical policy, they are mostly wrong. Their John Birch paranoia about the United Nations is as irrelevant to South Dakota education as it is to environmental policy and economic development.
But on Common Core, I'm lined up trepidatiously with my Tea Party friends ("Friends?!" frets my Canadian friend). Common Core is fuss and feathers that won't improve South Dakota's schools.
Common Core won't make good teachers better. Common Core simply writes down what good teachers already know and do. After spending an in-service day talking about Common Core standards and aligning them with existing lessons (been there!), a good teacher won't be any better prepared to teach your kids the next day or write engaging curriculum for next year.
Common Core won't make bad teachers better. Suppose you have a teacher who knows how to teach but is lacking on what to teach. Figuring out what to teach requires a teacher to study more than will ever fit into one school year, then critically evaluate what to teach and what to skip. That hard decision-making process makes a more thoughtful professional. Common Core standards short-circuit that professionalizing process and leave novice teachers on cognitive crutches.
Common Core wastes resources and distracts teachers from helping kids learn. Common Core may also give Wellstone Democrats and Tea Party conservatives a chance to find common cause and cooperate to improve our public schools... assuming, of course, that Tea Partiers want to improve our public schools.
My Canadian friend found the rest of literature in the Tea Party booth alarming. Her alarm makes me wonder if we hopeful liberals can collaborate with such fearful conservatives.
But overall, my Canadian friend enjoyed her tour of South Dakota, especially of that funny twist in the road that led to my name on a Tea Party flyer.

Editor's Note: Cory Heidelberger is our political columnist from the left. For a right-wing perspective on politics, please look for columns by Dr. Ken Blanchard every other Monday on this site.
Cory Allen Heidelberger writes the Madville Times political blog. He grew up on the shores of Lake Herman. He studied math and history at SDSU and information systems at DSU, and has taught math, English, speech, and French at high schools East and West River.