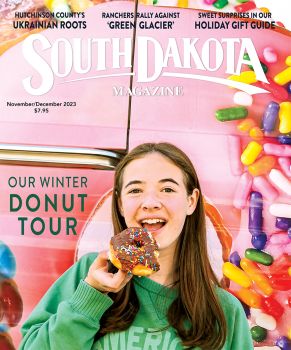 Subscriptions to South Dakota Magazine make great gifts!
Subscribe today — 1 year (6 issues) is just $29!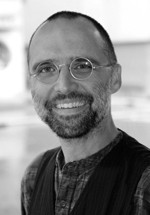 Deadly Force, Urgent Necessity and Killing Prisoners
Sep 21, 2011
I note with regret that I have been party to the killing of two men in the last two months. I hope to avoid being party to a third killing.
On August 2, Rapid City police officers killed Daniel Tiger. On September 6, a South Dakota Highway Patrol officer killed Cody Engen. Both Tiger and Engen posed an immediate threat to public safety. Both were armed. Tiger was firing his weapon and had already mortally wounded two police officers. Engen was shooting, destroying property, and threatening officers.
Both men needed to be stopped. We stopped them. We, through the police officers we empower through our democratic laws, killed them. Urgent necessity justified deadly force.
On April 12, South Dakota Penitentiary guard Ronald Johnson died at the hands of convicted felon Eric Robert. On September 16, Robert confessed to that murder. Robert spoke of his crime with cold pretense, claiming he planned to "eliminate one of my oppressors," then saying he "executed" the prison guard. Robert said he tried to grab a guard's assault rifle so he could "continue to shoot officers."
If guards had come upon Robert as he attacked Officer Johnson, if it had appeared that verbal commands or non-lethal force could not have stopped him, killing Robert would have been justified. However, Robert has been stopped. We, through the state, have disarmed and confined him. His crime has prompted review and strengthening of security measures in the Pen. If our prison system works properly, Robert will no longer pose an immediate threat to anyone.
When civilized means fail, deadly force is our last resort. In a street shoot-out, there is no time for civilized means. But in a prison, where a confessed killer is subdued by strong men and strong bars, we have time for civilized means.
We don't need to kill Eric Robert to protect ourselves. Quite the contrary: to protect ourselves from avoidable blood on our hands, we need to keep Robert alive, in a cell, alone, for the rest of his days, under the watchful eye of a civilized state.
Cory Allen Heidelberger writes the Madville Times political blog. He grew up on the shores of Lake Herman. He studied math and history at SDSU and information systems at DSU, and is currently teaching French at Spearfish High School. A longtime country dweller, Cory is enjoying "urban" living with his family in Spearfish.