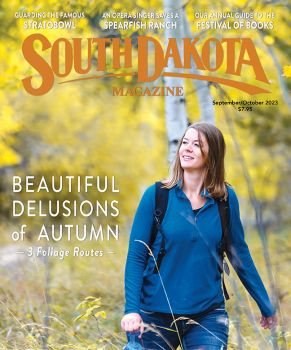 Subscriptions to South Dakota Magazine make great gifts!
Subscribe today — 1 year (6 issues) is just $29!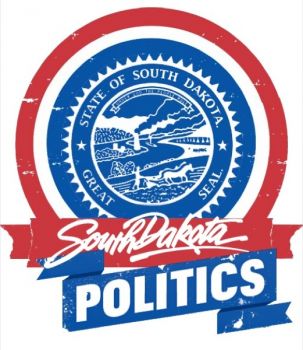 Defending the Initiative
Nov 12, 2014
By Cory Allen Heidelberger


South Dakota Democrats scored one clear victory in the 2014 election, getting 55% of South Dakotans to approve Initiated Measure 18 to raise our minimum wage to $8.50 per hour with annual cost-of-living increase. The Governor and the South Dakota Retailers don't like that vote, but both have said they won't try to tinker with that new law in the next Legislative session.
However, given rumblings that some legislators in the new and even bigger Republican majority might try repealing at least the indexing if not the amount of the minimum wage, a few words and a plan in defense of the initiative process are in order.
Long-time readers here understand my small-d love of the initiative process. If I had my druthers, we citizens would be passing original legislation without the meddling of legislators all the time. I share initiative founder Father Robert Haire's faith in the voters to act as an intelligent check against the plutocrats who can hold sway among our elected leaders in far-off Pierre.
Passing an initiative is no simple process. Just placing an initiative on the ballot requires about 14,000 signatures from registered voters. A legislator doesn't even need a co-sponsor to put a bill in the hopper and send it to committee for consideration. Turning an initiative into law requires thousands and thousands of yes votes. A bill can pass the Legislature on 36 votes in the House, 18 in the Senate, and one signature on the second floor of the Capitol.
Allowing the Legislature to repeal a successful initiative violates respect for the will of the voters. Legislators don't try to repeal votes for candidates; they wouldn't dare overturn the will of voters of District 8, who just elected my friend Scott Parsley to the Senate, and instead recognize Chuck Jones as District 8 Senator. We count the ballots, declare the winners, and proclaim, "The voters have spoken!" How can legislators even think of overturning the popular will on another line of that same sacrosanct ballot and undoing a successful initiative?
If legislators do get nasty and repeal the new minimum wage law, voters should respond immediately with two measures. First, they should refer that repeal to a public vote. Second, they should start a new initiative, this time a constitutional amendment (that'll take about 28,000 signatures), prohibiting the Legislature from repealing or amending laws passed by initiative. The amendment would specify that if voters pass it, only voters can change it. As a nod to the importance of checks and balances, we could allow the Legislature to refer a successful voter initiative to another public vote. But the ultimate decision must rest with the voters, immune to direct repeal from overzealous legislators who forget that their power originates with the people.
Does this discussion sound academic? I hope so. Let us hope it stays that way. Legislators, the voters have spoken. A minimum wage of $8.50 an hour, with annual indexing, is the law of the land. Leave it alone... unless you want us to come back and make that minimum wage your Legislative pay.
Editor's Note: Cory Heidelberger is our political columnist from the left. For a conservative perspective on politics, please look for columns by Dr. Ken Blanchard on this site.
Cory Allen Heidelberger writes the Madville Times political blog. He grew up on the shores of Lake Herman. He studied math and history at SDSU and information systems at DSU, and has taught math, English, speech, and French at high schools East and West River.